It was the beginning of a new new month in the dead of winter and my first day as a commercial representative. I sat in my same desk as I always had but today I wore an suit tie. The 'boys' were a bit perplexed and were wondering what I was up to, they cracked some lines about me having a date across town or some job interviews. Our sales room was always filled with laughter and it was rare to walk out of there not in a good mood but today was a little different. Since it was the first of the month there were no numbers posted on the board, instead we each stated our goals and had to give a small account of how we thought we'd get there. I had learned the hard way not to over estimate my goals cause the ribbing and jokes were non stop even if you had a winning month. There was definitely a not so subtle competition going on and although we were all a team and good friends, no one passed up a chance to get in a good jab.

If you're just tuning in, make sure to read the other stories relating to this time in my career and my rise and fall in the world of pest control sales.
Sales Can Be Lonely
When the manager finally got to me his body kind of contorted and his shoulders hunched up as if he was repulsed with what he had to say. He told the guy's that I was in a suit in tie because I was the new commercial salesman and suddenly there were no jokes or laughs flying across the room. As he explained my role it was so obvious he detested everything he was saying and this put a dark cloud over what was always a fun place. He never really got to asking me about my goal, I guess he forgot in all his disdain and with that the morning pep rally came to an end and one by one the room emptied as the other salesman headed to the door with leads in their hands and disappeared into the cold wintery morning.
A Supplemental Strategy In The Cancelled Files
Suddenly all the excitement and enthusiasm I had with my new position was replaced with anxiety and a feeling like I had just been punched in the stomach. I knew I wouldn't have any leads and I wasn't able to set anything up appointment wise because of the meeting the Friday before where my manager was TOLD of his new liability. I had a plan though, something I picked up from my 4 day crash course and I began to put it to work. I went to the filing cabinets in the front area of the office and I could feel the curious stares from the secretaries and my boss through his big office window. I grabbed a book filled with cancelations and now the curious looks were more perplexed. This was only one of many books and it was huge— this is one reason I scoff to this day when people say they don't get complaints or cancelations. I waisted no time in beginning my work and picked the biggest file I saw that belonged to the phone company which at that time was named Bell. It only took one call & I was put right through to the woman in charge who all but begged me to take her back as a client. They had cancelled just last year because of some corporate snafu and right now she was up on her desk being held hostage by a mouse. In my excitement I signed her up right over the phone at the price she was paying and tacked on an initial fee. The perplexed looks from the secretaries were now ones of amazement as I proudly walked to the service room and began writing in the schedule book. The big cheese behind the glass buried his head in paper work pretending not to notice but I'm sure he knew of my early score but he wouldn't even come out of his office to say a word. In fact, when he learned the details of my sale he was actually mad because company rules were that sales over the phone are forbidden and he used the occasion of the next days sales rally to reiterate the rule as he grudgingly posted my $1200.00 sale.
Hard To Make A Living In The Cancelled File
Despite my early success commercial sales was a difficult task. Cold calling is not my forte and my cancelled file approach wasn't always working. It was also called the dead files and that for a reason and sometimes I got an ear full. Still, I managed to get a few really good accounts back when I put my mind to it and made the
calls. I'll admit I wasn't giving it 100% either partly because I now hated being in my office and I had developed a real distaste for the phone as a residential tech because we had to call each customer to set our days. It wasn't unusual to make 40 calls a night just to set up 20 appointments and I really hated that. Through it all I did alright I guess, I missed my draw 2 straight months which really sent my manager in a tizzy but I pulled out the 3rd month and never missed another. I found that my best sales were the small accounts like mom and pop restaurants, warehouses but I stumbled on a few larger jobs as well. Those were great ones to land because for a day I'd be numbers poster king for our morning meeting but all and all they were far and few between.
As I sputtered along on my 'guaranteed salary' I considered asking to go back to residential sales because I no longer felt like one of the guys and the big numbers just weren't coming. I was constantly off to meetings and told to look down the road at what we were building. But for a young and newly married struggling salesman this type of vision was all but impossible. I did learn however a very good strategy that I still use to this day. Although it won't be something that'll sustain your month, it could give you a quick sale and maybe a spark when things are slow. The good thing is the work is almost all done for you in these files, you have prices, contacts, addresses and numbers. This can be a powerful ally when you make the call because so often customers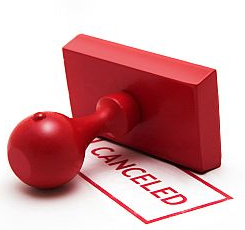 will make a switch (even if they've hired someone else and still aren't happy) if they don't have to do a lot of work. If you have details like best service times, areas serviced etc., it may be that they'll take another chance with you knowing they don't need to hold your hand through the service until you get it. Sometimes you find that the cancellation was a mistake or misunderstanding that's easily overcome while other times you wish you never made the call. But either way, you have the files right there taking up room and while you may not make your draw with selling accounts this way- you may just find those easy and valuable gems that you just can't live with out.