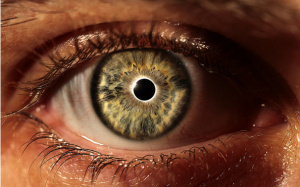 It's amazing to think that we're the only force between the human race and over 200 million insects. I mean, what's stopping these guys from taking us over? There are single ants with the power to bring a man to his knees. And yet many don't think twice about it.
Mind Blowing.
As a pest control professional it's great to think I have saved a young child from another bed bug bite, or from a little one from falling into a mound of ants.
To think I am an bug assassin in who brings peace to the mother, and sanity back to the husband. It feels good.
But many don't respect our profession. They see us as chemical slingers, and some think we're just nasty. They look down at us, and yes I've seen the faces they make.
They've asked me when I would get a real job? Did I really want to do this for the rest of my life? Yeah, I've gotten those questions too. They not realizing that pest control companies can make really good money.
But money doesn't drive me to keep going.
If they only knew the pressures we faced from the EPA, the public, and the economy. To juggle all these is almost too much. Money doesn't make up for that.
That's why I'm passed crazy now.
Our profession is about helping defend the home. But who helps the struggling pest control company? It was a question that plagued my mind.
To feel sweat stream down my face as I take on another home, hoping my training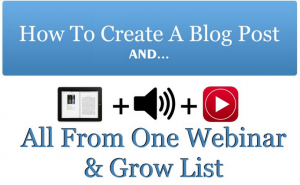 wouldn't fail me. I know what that feels like. Some days it's just too much.
With my family being entrepreneurs from the beginning of time, marketing was always in my blood as well. So with the combination of that and the art of pest control. I realized I couldn't let go of either. That's why I've chosen to be the hired killer by day, and a marketer by night.
I still feel the pain of the "bug guy" and my life is to make his easier. And that's why I'm building things. It's why I'm researching.  To get the websites to number one in Google. To build tools to make his life easier. Not just to manage his route. But to make it grow!
It's my my plan.
I'm tired of hearing, "I spent a thousand dollars on Angieslist Luke, and got one click!" or "The huge company in town has taken over and we can't  compete with that budget." or "We're just trying to survive". I'm tired of looking at past "SEO" work done by others realizing.  Nothing much was done. I want to stop that.
To defend the home and those who help me do that. I want to be there.
And know this. I'm doing everything I can, and many are seeing hope. But I'm not done yet. Still learning about SEO (because it's ever changing), I have managed to get almost all my clients on front page (except new ones). It feels good most days, and some days I feel like it's not enough.
So just know you're not alone. You have members on Pest Cemetery who really care and that w

e're here to make your life easier.
BIO: Luke Guy is a pest control technician along with being an SEO marketer. He builds sites and develops software to make the lives around him easier. marketing1k.com