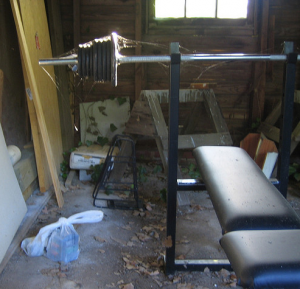 I often think what it might be like if I could nix what I have and just begin again. I have many ideas of how a perfect business should be and in all honesty, mine is far from it.
Now don't get me wrong, I'm extremely thankful for what I've built and couldn't be more amazed and (dare I say it?) proud of how far it's come. Lots of clients, the phone actually rings and I'm kinda a big deal in my little town. Well, maybe a legend in my own mind but still, this thing has grown into a real keeper. But on some days– my mind goes back to15 years ago when a statement a man made to me just about shook my world.
"If I could start my business over again tomorrow I'd….. want to be like you."


Shocking
It was during a bidding walk through and there was an owner who in my mind had it all. 10 decked out trucks on the road, a whse/office on the side of a busy street that screamed "look at us, we're the REAL deal", a service mgr. to handle his guys and two secretaries that could barely keep up with his calls. Besides all this the guy looked like a mini tank. He had muscles galore and a tan that one could only get by appointment. "I work out a bit" he said when I got up the nerve to ask him what he could bench.
For some reason he & I kind of hit it off and talked quite a bit as the large group of company reps took the tour of this huge campus getting all the in's and out's of what the job specs were. I wanted to take notes but this guy was so intriguing – here was the guy that was everything I was aspiring to be and accomplished a height I could only dream of. He hardly seemed worried about the details of our tour and told me not to sweat it as well. He just smiled and said, "I'll clue you in on the details after the walk through" and then just wanted to keep on chatting. You see, he had the contract already to this monstrous complex and had been servicing it for years. He was somewhat miffed about the situation however, his service and price had been good for so long so why now did they want to change? He was even more annoyed when our "tour guide" had to ask him questions about what was expected and to answer some of the prospective vendors questions. But he handled it all with class and stated plainly, "he knew (or at least was reasonably sure) he was going to lose this account.
That statement surprised me but perhaps 1/2 way through he really threw me for a loop when he stated. "If I could start my business all over again, I'd be just like you"
Be Careful What You Wish For

You see, this guy had started as a one man show just the way so many of us do. But when hard work and opportunity met, (the real definition of luck) – he was ready. He rode that wave and went 'non stop' for a number of years. He said he hardly noticed when he had amassed his 4th 5th and 6th truck. He was just so busy he barely had time appreciate what was happening. Over time however his business stopped being fun, his growth ceased being something he was amazed at. Instead, he found himself running around 'putting out fires' and handling problems became his daily chore. He joked he thought of putting a desk out in the shop area for the state inspector since he was at his office so much. Guys calling in sick, wanting raises, getting in trouble and always putting dings and dents in his fleet. He was to the point he hated the phone because it was always a new problem or a nagging complaint that just wouldn't go away. And now he said, " I gotta come here and basically give all this inside scoop to my competition for an account I've successfully handled for all these years?" It was clear he was frustrated- He said he worked out so much just so he wouldn't go insane.
Many times in our little walk about he made mention how he'd like to be right where I was. Small again and just him and nobody else. Sure the money would be less but so would the bills, all the cares, all the worries and everything that plagued this wildly "successful" guy. Now he wasn't condescending in any way and he wasn't whining either. But he said if it were just him he could control the service, dictate what and where he'd go instead of being led by the nose trying to plug up all the holes in his ship. He said he'd be much more careful about who he chose to do service for and turn away many many clients that all the signs were saying out loud, "PROBLEM ACCOUNT." He'd arrange it so he had at least a couple 3 day weekends per month and make good use of his fishing poles. He said if I could do it all again," I'd stay in the position you're in right now, I'd want to be just like you."
You May Get It

Now a days I pass by this guys old shop many times as I traverse 5 counties chasing my dream. It's no longer a pristine pest control office but a pawn shop with faded signage and weeds around the perimeter. I can't help but wonder where he ended up every time I drive by. Did he outgrow this location and now resides in a huge industrial park just so he'd have room enough for his fleet? Did he cash out and just how big would that check have to be for that acquisition?
Although the allure of huge bucks is such a strong one and the security of a big company is my & almost every small operator I know of's dream. I can't help but think that in some small corner of the county is a small almost invisible pest control company. No flashy wrap on the truck, a small but neat and orderly office in this persons den. 4 day work weeks are the norm and no nasty jobs on the route sheet and the freedom that saying "no thank you-I'll pass on this job" brings…… and maybe, just maybe, this tiny but nimble company owner has a weight bench taking up space in his garage. A little dusty and maybe he's thinking he'll put it up for sale to make some room. "Nah", he thinks to himself, it makes too good of a stand on which he can lean all of his many fishing poles.