There are many forms of pesticides that are available for do it yourself homeowners. Of course the same is true for professionals but the main difference is your local pro knows when to use certain types for optimum results.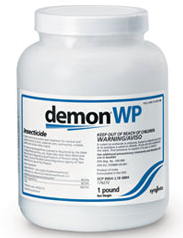 A quick trip down any pest control isle at your local big box store and you'll find you have very little choice. Almost all the insecticides are liquids and most of those are 'ready to use' so no mixing is required. The concentrates that you can mix are called 'ec's' or emulsifiable concentrates. There is really nothing wrong with these products but there are a few surfaces that they do not perform well on and unfortunately you will probably be treating on some of those.
Ec's mixed with water tend to soak in to some surfaces and so your pesticide that you want to contact bugs goes harmlessly below the surface and kills nothing. Also on very slick vertical surfaces such as tiled walls or stainless steel, ec's will run to the bottom and pool. Very little if any pesticide is left up where you sprayed. In these circumstances it would be great to have something that would stay on top of the contact area and be ready for an unsuspecting bug to walk across it.
These areas are a couple of examples where wp's (wettable powders) can give you superior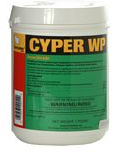 coverage. While wp's are also mixed with water the powder formulation allows it to stick better to slick surfaces and not allow it to soak completely into porous surfaces. The small flakes of powder will be left for the most part right where you sprayed it when the water dries or flows away.
Areas around a typical home where wp's work better include;
Un-painted bricks
Under side of porcelain
Pressed board
Metal siding
Vinyl siding
Mulch
Metal soffits
Tiled walls
Gutters and down spouts
Concrete
As you can see there are quite a few spots where you could benefit with a wp. This is not to say you should trash your ec's and I'm sure you don't relish the idea of having to switch between 2 sprayers back and forth as you come across the different surfaces. But if you are having trouble with ants for example trailing across your brick veneer and your spray job just isn't working then perhaps now you'll have a better idea why.