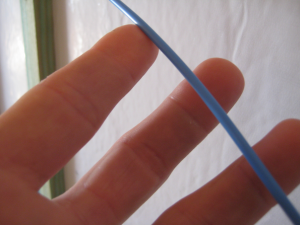 Tubes in the wall pest control systems seem like the perfect answer to many drawbacks of traditional pest control service. On paper- it seems like a 'win win' for both consumer and provider alike.
No one needs to be home, pesticides are kept "in the walls" where theoretically and in reality many insects gain access to your home & rain or shine the service almost never needs to be rescheduled. Whats not to like?
Despite this article I am NOT in the camp that says tube systems don't work or tubes are a waste of time. You'll get that argument mostly from vendors who don't want to spend the $$ for the machine that services them. On the contrary, I believe tubes service has it's place and works beautifully for tens of thousands of homes around the country. There are however, certain problems, certain circumstance and times where it may be best to reevaluate your use of this system.
When It May Be Time To Consider Another Way

Tube systems do little to nothing for certain pests. A spider on the ceiling, (spiders in general), german roaches, bed bugs, flying insects etc. Also, your in wall system can't help if your home isn't sealed very well. If you can see daylight around a window or door then so can a bug–and you won't find a tube release portal there. Cracks, gaps or other such entry points often allow insects in while completely by passing the zones your tubes system treats.
Oh!, you didn't know that your system doesn't cover the ENTIRE house? Don't feel bad, you're not alone. Check out my other articles on tubes systems and you'll see exactly where they do & don't go.

Problems That The Tech Faces
Did you know that over time and with use your system breaks down? You'd think that since the materials used are plastic that they'd last for decades, and, that since most of the system is protected 'in the walls', you'd almost never have any problems. In fact however, some systems degrade rather quickly. Especially the protective portal covers that sit out in the blazing sun. But, rather than simply write about it. I've posted these pictures with explanations- I think it'll give you something to consider or answer current questions as to why maybe your system seems to be letting you down.