I'm not sure why but early in my career I was the one always called out for the biggest, nastiest bee jobs. Maybe it was because I wasn't afraid of heights or perhaps I was just too stupid to realize the danger involved. In those days protective gear consisted of coveralls and maybe a bandanna but with a little bit of knowledge on how bees work and a few minutes of checking out their flight patterns I was able to conquer some pretty huge nests. I almost always worked alone and I was rarely ever stung. For some reason on this day however, my boss would declare "I'm riding with you" in a boastful pride filled tone as if he was gonna show me how it's done. I'm pretty sure he regretted that day.

Arriving at our job my boss and I found a hysterical housewife who showed us to an upstairs bedroom where bees by the thousands filled the room. Our lack of protective gear didn't allow us to open the door much more than a crack and there wasn't enough aerosol in my truck to even put a dent in this many bees so spread out. Undaunted, my mgr. asked to use the homeowners phone and called the office to have a fogger brought out. He made a pretty big deal of this request as if this special piece of equipment was so precious but he alone could call it away from it's mission. I chuckled (to myself) because I knew this fogger sat in the corner of the shop on most days gathering dust but for this lady, it was hope that she might again have her home without this dangerous threat.
The Show Begins
While we waited for the fogger the boss led me and the distraught housewife outside to see how 'he' was gonna solve the problem from where it started. Looking up at the tiny gap under the window sill where streams of bees went in and out my boss was almost cocky as he soothed the panicked lady with his smooth but technical speech.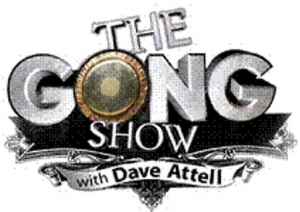 I'm not sure if she was totally buying it but she seemed unfazed even when he asked if he could borrow a ladder (because we didn't carry those) and a brown paper bag.
Now even I was a little curious with such a strange request. Was it some new eradication technique I've never seen? Was he gonna put the baggy over the hole and somehow the brown paper bag with its glue fumes would suffocate the hive? There was nothing in any manual I ever read that came close to this and by now I was just as enamored as the poor frightened housewife and could only imagine what this man who brimmed with confidence was going to do.
Safety Is Key
About then the housewife came out of the home with bag in hand and my brave and illustrious leader had dawned a pair of 'cover-all's' for protection. You know, the semi polyester kind that won't shrink when you wash them. His patented chuckle always preceded him when he was about to make a ground breaking announcement but this time it didn't sound quite so sure. He asked the lady of the house to go inside for safety and told her he was going to eradicate this problem using the skill and techniques only a seasoned professional could use. It was just about then I wasn't sure whether I would die laughing or by being stung by thousands of angry bees.
As soon as the 'Mrs.' rounded the corner my boss turned to me, and not with his usually self aggrandizing tone said, " When I get up there shoot the opening with wasp freeze to keep them off me and I'm gonna dust the entry." With that he took the brown paper bag, poked two crudely shaped eye holes in the side, put it over his head and headed up the ladder. To me this scene was so surreal. Here I was part of a multi million dollar company and we had just sunken to the depths of a low level comedic act. In fact, back then there was a show called "The Gong Show" where acts were judged by a panel of semi famous actors. (Much like our Americas Got Talent Show today) The best got prizes and the worst were unceremoniously booted off the show when one of the judges banged a huge gong. One act that caught fire at the time was The Unknown Comic. Gong or no gong this guy was asked to make repeat performances throughout the run of the show and reminded me of my boss right at that moment. The Unknown Comic was a terrible joke teller but people couldn't get enough of him. Even if gonged, this over confident, energetic man always won the crowd. The kicker? You never saw this comedians face as he always wore a brown paper bag over his head as he told bad joke after bad joke.
Still Laughing 30 Years Later
Needless to say not only did my boss look the part but he also had the body language down to a tee. He did scoot up that ladder pretty confidently but from the first bee sting to the dozens he took and all the times his head got in the way of my wasp freeze blasts, he was hopping and jerking all over the place with "whoop whoo-ho ho ahhhhhh!" that could be heard for blocks.
I'm pretty sure we finally got that nest but I really don't remember- I was too busy at the bottom of that ladder trying not to be heard laughing my head off and attempting to shoot streams of protective aerosol all the while holding the ladder. It was by far the worst technique I've ever seen when it comes to bee work but seeing this unbelievable spectacle, I just couldn't bring myself to give 'the unknown comic of bee work' a gong.