In an earlier article I wrote about the cold realities of the working world of pest control and two of the worst winters in my career. Actually I delivered #1 and only promised the 2nd. This is that story.
Starting a new job is usually a good thing-fresh beginning, new start and a chance to set things right. With a new job you can reset goals and leave those nagging ol failures behind. This was one of those chances with a couple of guys who had been through the ringer just like me. Surely they understood my plight and having a repeat performance of what I had just come out from under was the last thing anyone of could have expected.

A Busy & Fresh New Start
This 'new' job was actually something on the radar for quite some time but things never lined up for various reasons until this point. Two friends I knew and worked with from Mega Tron Corp. had struck out on their own and said they always had their eye on me to join them someday. By this time they seemed well established and were very busy. Besides, with spring time upon us we knew the phone would be ringing off the hook with termite swarmer calls so I jumped on board.
Even though I had to use my own equipment and car, the lure of $500 bucks a week was really strong. Plus one of my new bosses gave me a shiny stainless steel tool box & a snazzy new jacket as a signing bonus- The box was sweet and made exclusively for pest technicians. I was guaranteed 2k per month which was more than almost any commission pay I ever got plus it was steady. The concept of this business was new too and for the brief time they'd been in operation it seemed like they caught a tiger by the tail. While at Mega Tron we all heard on a steady basis how people just hated the annual contract. It didn't matter if it were one mouse or a grain beetle infestation in a box of dog biscuits- You sign that up on a years contract OR ELSE!
What the guys did was go to the other extreme and signed everybody up on 'on call' basis only. Each new client started with a clean out and yes that was at a higher price but then it didn't matter if it were a month later or a year- they'd get what ever service they needed at a maintenance rate with no strings attached. The other ingenious strategy was all 3 of us showed up at each account and went through it like efficient Tasmanian Devils. People loved it when that old van rolled up and were in awe of how we each had certain procedures and the service was not only fast but more thorough than anything they had ever seen. (They did question the odor sometimes though) In the first month or so of being with them we couldn't keep up with the calls and I actually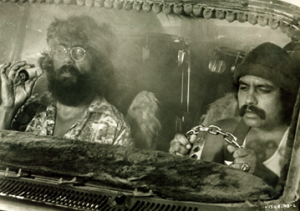 found myself envious of these two and what they had. (perhaps these were seeds for my future-who knows) As the summer heat began to relent to the whispers of winter however, the change in the temperatures wasn't the only thing coming.
If I Knew Today What I Didn't Know Then
Looking back, there were several clues to the impending doom but as close as I was to these two, I wasn't allowed into the inner workings of the operation. Since my checks kept coming I just passed off anything that might have seemed shady at the time and was thankful. My once 'go getter' employers were doing less and less physical work and passing more off to me. Even the night accounts which were within a mile of their house I had to now traipse clear across town to get. I began working more and more on my own and found fewer and fewer jobs on my schedule.
I'm sure the paycheck I was receiving was a big worry for these guys as the work seemed to dry up. They assured me time and again that we'd be fine but that was after I found a 'light up pizza delivery sign' that attached to the roof tucked away in the van behind the termite rig. "Just a temporary thing" I was told with a chuckle and an unsure voice. The guys had definitely changed by now and didn't want me around the office much at all. My new directive was if and when I ran out of work I was to knock doors or cold call commercial accounts. This was against EVERYTHING we talked about at the start of this adventure and I was promised this would never happen. To me, this was a major fork in the road and as the frigid winds of winter set in, I found myself cold and alone once again in the city and I seriously contemplated getting out of the career I loved.
The End Is Nigh
Even though I was told to stay away I had to go by the 'shop' to restock my chemicals once in awhile. On one such day I decided to just sneak in and out without my 'mandatory' call. Big mistake. The back of the house/aka shop was our office and I needed to get some paperwork. Walking in unannounced I suddenly came face to face as to why I wasn't allowed at the office all this time and it wasn't one of the trusted and supportive spouses I came to know and like. Now I'm a live and let live kinda guy and I'm not here to judge. I never said a word in the van when these two toked on endless joints in between accounts. (I swear that van could rival Cheech & Chongs at times-it was between that or the termite fumes for me so I sat back behind the rig where the Dursban odor wreaked) Nor would I ever make known the pizza route/brothel that was run every night inside a pest control vehicle. Empty pizza boxes crowded the granule bag and finding a bra or pair of panties wasn't unusual at all. But on this day my once friend hit the roof and called me everything but a child of God. I could do nothing but stand there and take it and then stood at the back door as he and his 'acquaintance' took off out the front. I suppose I would have survived the day however making my way across the back yard and to the chemical shed but that's when I came face to face with a state inspector. With the owner gone I was left to answer questions about unmarked jugs of Baygon bait and tried to explain what was the mysterious white powder all over the dirt floor. I thought I did pretty well with handling the inspector myself but apparently the neighbors who made the call were worried about unsafe pesticide storage and use. I guess they wouldn't take no for an answer and within a week the operation was told they had to move and I was in the mind of my employer-the reason why and they decided to seize this convenient time to cut all ties.
Like the winter before I found myself alone in my house staring out at the cold and white covered landscape through my kitchen window. How could an industry that I loved so much have forgotten me and left me out to die? How could I have gone from a rock star to someone who didn't matter anymore? As I pondered my future the 'pest/party van' pulled up to the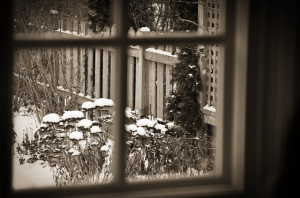 curb and I watched as my one time good friend and now ex-employer bounded out across the snow. He was delivering my final check and taking back the stainless steel tool box and my jacket that he had given to me as a gift. Music blaring and smoke billowing out the door, he got back in the van and they sped away. I wondered had my aspirations for this career gone with them? Maybe it was time to find a new career and go in a different direction? Maybe it was time to find a new job where the jackets actually kept me warm and the winters weren't quite so harsh.