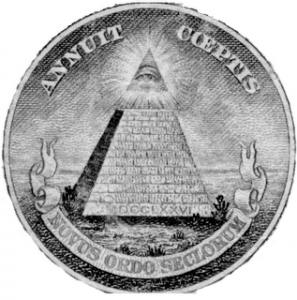 No ones sure of the exact date or exactly which underground laboratory was used to create the worlds most mysterious pest control system known as "tubes in the wall" but one thing is for sure. Each company who installs this hybrid service guards it with their very lives and technicians are sworn to secrecy and trained in the art of conversation deflection.These employees of the secret society of the tube nation are also under serious threat of financial penalty should a tube box key go missing. At last report fines were being levied starting at $ 450.00 for lost keys,
$ 750.00 for those sold on the black market and the loss of your job. Confirmation of the use of a memory loss drug could not be affirmed but the circumstantial evidence is strong. Lips are sealed tighter than a drum on this subject and pestcemetery.com has lost contact with 2 of it's reporters since the investigation of this story started and still no one is talking. That is of course unless you are an unsuspecting potential client but even then they will only divulge so much.
Great care has been taken to keep tubes in the wall and tubes in the slab systems from the hands of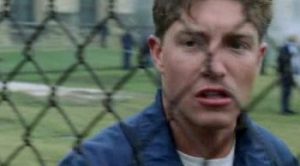 the great unwashed. Salesman tell customers that no one else in town has the sophisticated machinery to service the systems and even if they did, they are under lock and key so unauthorized use of this highly advanced approach to pest control is only available when you sign their contract. If by chance the titanium look alike cheap plastic lock does get breached and God forbid the tubes somehow get serviced by a pirate company then all warranties are forfeited by you the customer and possible penalties of law loom for the offending pest control service stealer.(company)
The business plan of these companies was very difficult to obtain and we needed a Chinese translator to read it from the packaging of a smuggled shipment from the makers whose layer is hidden deep in the manufacturers section of China.
Run tubes through stud holes used for electric lines during construction. Make sure to circle plumbing lines and door frames where possible. Tie or clamp ends at end of tube. Encase untied tube ends in portal box (supplied) on exterior foundation wall. Lock plastic portal box (supplied) with plastic key. (supplied) Place in shade where possible as direct sunlight cracks the portal box and may damage the lock.
The rest of the plan can only be surmised by the actions of these illuminati pest control operators who all react the same way when confronted with rogue companies approaching their territories. These actions include;
Having a branch manager call you and tell you that your repair warranty will be null and void if other companies service the system. When asked what they will do if a tube suddenly becomes blocked or leaks profusely in a wall they reply. "we'll stop using that tube."Short of that there is no way to repair damaged tubes in your walls unless you were willing to have all you're siding or drywall removed to reinstall another tube.

This same manager may even go so far as to say that the system YOU paid for to have installed is not really yours but belongs to them and as such they are the only ones who can use the system. As part of your initial payment for installation you do get one year of service included (in most cases) but the year starts the day the system is installed and that is early on in the construction phase so it may be 6 or 8 months before you even move in and your free years service is almost up with only 1 or 2 more quarterly visits scheduled.

Technicians and salesman alike will convincingly tell you that other companies do not have the special machine needed for their tube system. Meanwhile they can't get to your house today as they are waiting for the welder to reattach the homemade air regulator on their converted handheld 1/2 gallon spritz canister. They can get to your tubes in the slabs for termites however. It's been 5 years and they didn't really put down any chemical in the pretreatment process but those tiny little bait stations you've been paying for probably did the trick just fine, we're not 100% sure because we didn't check them. For a tidy sum of X amount of dollars we can use our do it yourself made in the shop tube injector and put you back under guarantee. Please sign here.
This underground consortium is a daunting force that rules the kingdom of tubes in the slab and walls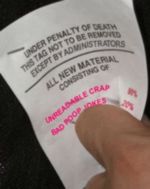 with an iron hand. They may be mysterious but their presence can be felt throughout the pest control industry and they are feared by the mere one truck operators who dare to buy a expensive tubes in the wall machine. These family owned companies slink through the alleys and back streets trying their best to avoid confrontation while only wishing to provide one more valuable service to their clientele. Homeowners too, shrink with fear as they have visions of ripping off the mattress tag and being tackled by inspector # 12.
There should be no expectations of wide spread freedom to receive tubes service from whom you choose for the near future. The tubes union is to strong for that and well organized, but maybe just maybe a few of us can survive in the shadows long enough to at least give hope for a day in the future when every American can choose his own tubes in the wall pest control service provider. It is on that day we can hold our head high and service any tubes customer who asks while knowing we have victory over the great tubes in the wall conspiracy.