I rarely ask for anyones help when it comes to pest control service. It's not that I have all the answers or am so smart. (just this week I had a customer call me anything but 😉 No, I just enjoy the thrill of figuring out mysteries and putting the pieces together to solve what seemed impossible. But after 30 years (almost), of this great career I must admit, I have a growing problem that I have never gotten the handle on no matter how hard I've tried or how many times I've seen it come up.
So here I am today, asking for your assistance. I don't know if this predicament affects other pest professionals out there but I suspect it does. It's not an epidemic problem by any means but enough where I see it come up sometimes as much as 2 or 3 times per week. For years I ignored it but each episode means lost time and money. So even if you've not run into this dilemma yourself, perhaps you can look at it from another angle or a new prospective and help me out.

It's Not What You Say
You see the vicious cycle I find myself in doesn't involve service so much as it does my communication. Many people just aren't grasping, for whatever reason, the instructions I give after each and every service. Like I've said, I've been at this for a long time so my message has changed a little here and there but it's been essentially the same for 3 decades. If anything it's been honed down to the most 'blatant & oversimplified' set of directives but still seems so ineffectual. Honestly, I'm not sure if sometimes people are just ignoring me or it's some sort of secret plot just to bypass what I've said to get what they want. So I'm constantly amazed at the different things my customers think they hear and I'm now at my wits end on how to combat it.
It's What They Hear
I say – "It'll run anywhere from 5 to 600"
They hear – "You said 500, can you do less?"
I say – "We're booked til Tuesday"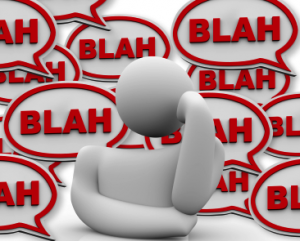 They hear – "Someone will be out this afternoon"
I say – "You have to search your pantry for the box of food with weevils in it"
They hear – "you're gonna empty the whole closet for me & put things back"
I say – "An occasional bug has got to be expected but call me if it gets out of hand"
They hear – 'You said to call you if I saw ANY bugs, are you coming out today?"
I say – "Fleas are an extra charge"
They hear – "You said your service kills any bug why should I pay more?"
I say – "We'll be there between 10 & 12"
They hear – It's 12 noon & you're late – or- it's only 10 am, you're not due til 12"
I say – "All new customers or homes have to have a clean out svc. at an additional fee"
They hear – "You've treated this house for 7 years why do you need to charge more for my new home?"
I say – "Everybody needs to stay out of the home for an hour after my flea job"
They hear – "Let the dogs in, Jerry just finished spraying"
I say – "I do termite work as well as pest control"
They hear – "I didn't know you did termite so I called XYZ and boy that job was expensive"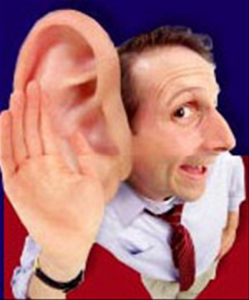 So unless I'm speaking Swahili, I don't see the problem. But if you can tell me how to get my point across in any better way, unlike my customers –
I'm all ears.