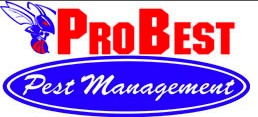 This article is written by Mr. Keith Birkemeyer a pest control professional from Arizona. Keiths writings can be found at Probestblogs blog and is a whirl wind of industry news, tips, pictures and helpful articles. If it's happening in pest control you'll find it there. If you happen to live in the area and need service call the Pro Best Pest Management Team where you'll find his words become action and the people they service seem very happy.

As I write my blogs or reblog other stories I'm reminded of just how we just don't pay attention. One of the very first things we learn in the pest control business is that the label is the law. But how many of us just simply grab a can and spray the bug until it surrenders into a heap – almost to the point of drowning. If you have had a chance to follow my blog, you will notice that at least 3 times within the last 6 months somebody has either used aerosol bug bombs to excess or thrown smoke bombs under a home only to see it explode or catch fire.
USE CAUTION FOLKS!
So I'm going to tell 2 stories –
I was on a termite job along the east coast when the neighbor walked over to see what we were doing. I mentioned termite work and he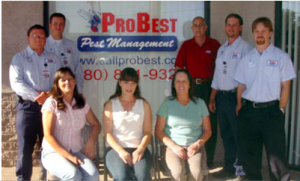 said "I don't have that problem." I was amazed because we had termites at his neighbors home, he then pointed to his shed in the yard and it glistened in the light. He then said "whenever I change my oil I pour it around the house and shed". He was on the causeway to the Atlantic Ocean. Oil was meant for engines not for Do It Yourself Pest Control.
The next story is a restaurant which had become infested with German roaches to the point that the only option was to fumigate the entire structure. On the day of my inspection food was laying everywhere in this restaurant and it was no wonder why they had a problem. There are laws that govern these restaurants and inspections should take place to make the owners responsible for their actions. They did their own pest control and obviously it wasn't working for them. Know your limits! I think I just read somewhere recently that salmonella poisoning is the number 1 reason many people become sick in the USA.
So what can be learned from this article and stories please follow all label directions and read the Material Safety Data Sheets. This is the advent of new technology; the chemical you use today may be completely different than that of yesteryear. It doesn't take an entire can of Raid to kill a spider! I know you want the spider dead but dousing it with the entire can is just a waste. If the chemical calls for 1 ounce per gallon – that's what it means and you may cause damage if you use more than that. Chemical manufacturers calibrate and test these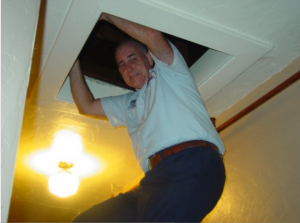 chemicals; so using more is just a waste of money – unless you have more than you want and you want to send some to me!! Again the chemicals today are different use them with caution and please use safety equipment. Poison Control may be reached at 1-888-222-1222 or dial 911 in an emergency.