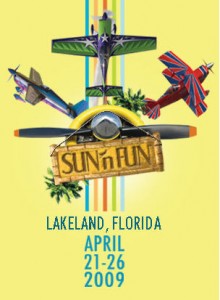 As I'm writing this I am flat on my back trying to forget about my severe back pain. I threw my back out last week lifting my backpack sprayer out of the bed of my truck and it hasn't gotten any better since. Of course it's when things like this come about that you realize your schedule is chock full so I've tried to keep up as best I can. Last weekend was Sun and Fun aviation fly in down in Lakeland, Florida and my son & I had a great time looking at all the airplanes and watching a 6 hour air show. The ride to and from in his Cessna 150 was a killer for me and sitting on the ground for the entire air show was no help either.
Then on Monday the real fun started; we have had a very slow termite season this year and it's not due to the economy. Termites just haven't been swarming the last few years and most say it's because of the new termite chemicals that eliminate whole colonies rather than just killing a few while shielding the home from attack. Well as fate would have it we've had a small run of termite calls and sold some work. Normally this is a great thing but right now, not so much.
Well long story short "there is no crying in pest control which includes termite work."That is unless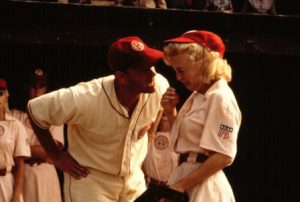 you're using knock off brand insecticide from the do it yourself termite control store and now you have to replace a window sill that's sagging from termite damage.
So here is my day's worth of work which actually started at 7am doing pest control for a large commercial kitchen and then a termite job from start to finish; the pictures are small so they'll load quicker but you should be able to click on them to enlarge.
This job started as a wdo (wood destroying organism report) and the realtor was oh so confident that his house would pass with flying colors, after he told me termites don't eat bricks. While that is true they were doing just fine on the bay window which was 100% frame. The enclosed back screen porch was also wood frame and so this house needed to be treated. Lucky me, I could barely get down from the attic and now I have to do some real work.
Thankfully the foundation was monolithic because there would be no way I could have drilled out an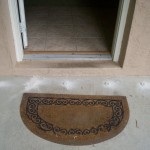 entire supported slab with my back pain. 'Monolithic' means all one pour and the frame or block construction is built on top of that. A supported slab is one that uses 'chair blocks' and the slab sits on this foundation nicely but leaves an entry point in the form of an expansion joint. To treat that you drill the block voids horizontally so you can then inject chemical underneath the expansion joint and thus creating a barrier or treated zone in the wall voids and soil the slab sits on. For a mono slab there is no need to drill that way but you must treat the exterior soil and the abutting slabs since that's the only way termites will be able to bridge the foundation walls .(unless there is a crack or construction default)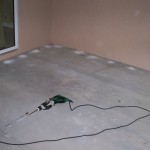 So I'm pretty happy about the short drill work that's ahead of me but that didn't last for long. Maybe there was a sale on cement the week this slab was poured or perhaps the contractor put the first slab in crooked so he had to pour another on top of the first. Normally my hammer drill pops through the 4 inch slab pretty quickly but in this case my 12 inch bit was not even getting through to the soil that I needed to treat. So much to my dismay I broke out the 18 inch drill bit and winced my way through about an hour and 1/2 of what should have been twenty minutes of drilling.
Still there is no crying in termite work but I am allowed to whine some and I did so each time the office called me. Come to think of it they stopped calling so maybe they got sick hearing me moan.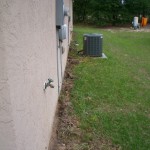 So now I had to dig my trench. While some companies are fine with soaking the top of the soil and letting gravity do the work I almost always dig as much as I can. #1 it's written on the label and the label is the law but also a trench keeps everything right on target. Trenching is also hell on a good day and so with my spasms this proved to be a pain filled task.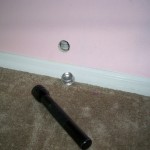 The easiest part of the job was cutting my bath trap, as I wrote in another article it only takes about ten minutes and this was no exception. At this point the realtor who had left came back and was amazed at the amount of work these tiny little insects had caused. Let's see if he remembers that when it comes check cutting time.
What I find to be the longest part of any termite job was next and that is to 'shoot' your chemical where it needs to go. When treating your slabs you use low pressure just in case a hole doesn't take and it comes spewing up like old faithful. We do use rubber stoppers to curb that but the drilled holes are rarely perfect and will allow for some chemical to escape. One thing you learn in doing termite work is that not every hole takes. There may be something blocking the hole or the soil is so tightly compacted or even clay that the liquid doesn't absorb and soak the soil, rather it builds up pressure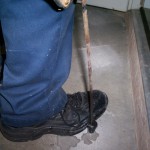 and shoots back up at you the first chance it gets. This back porch, the one with the 18 inch thick cement must have been filled with compact clay soil lined with24 mil plastic. Out of all the holes I drilled only 5 or 6 took like a charm, the rest I had to nurse along and squeeze whatever I could into them. This meant reaming the soil with my treating rod and working each hole bent over like a hobbit. Alright I'm still not crying but I know I've at least welled up a little.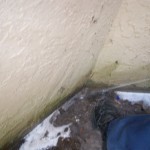 Shooting the trench was half way a break but the dirt I dug needed to be put back. I usually put on a big rubber boot and push the dirt back as I go and treat the 'backfill' in this way. I had no idea this involved back muscles but I'm here to tell you, it does. To make matters worse and I suppose you've guessed it by now, I decided to take pictures of the entire job. My original idea was not to include my injury but since it dominated my day and all the while I'm whining about pain, I've somehow managed to balance a camera and get some half way decent pictures.
With everything shot all that was left was to sweep up and seal the holes with cement. Normally this is pretty easy but I couldn't get up once down on my knees so I crawled to each hole and put in my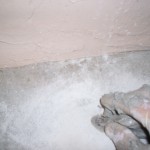 cement plugs. One last time with the broom and a final walk around to assure the job was complete and everything was back in place and I was out of there.
It's been a heck of a day and I made it through without one breakdown, close a few times but I had to get it done and there was no time to wallow in my own pity party. That's the great thing about owning your own small business whether it is pest control, plumbing or an accounting firm you answer to yourself and no sets the bar any higher than you do. If you don't do it then it just won't get done and your business won't ever survive. In my company I choose to do all the termite work due to the experience I have and the know how to solve problems. I'm sure my guys could handle it but they have busy routes of their own. I know many pest control owners and some that read this blog. A few have a different approach to physical work than I do but when it comes down to getting the job done even with painful obstacles in our way we all seem to agree; there's no crying in pest control.