I'm not one for taking breaks when I work cause I like to just get in and get the job done. I'm famous for woofing my lunch down on the road, working in the pouring rain and don't even think about calling me during a job. Somehow in this case I decided to take a few minutes and sit in my non air conditioned apartment on wheels (thanks Megatron Pest Company) and just try to take in what I had just witnessed and what I was about ready to get back into.
Have you read part one and part two? If not perhaps you should and make sure to come back and the conclusion to this story might make a whole lot more sense. I know I've only seen a fraction of what other pro's and homeowners alike have seen so please feel free to comment below and share your worst roach experiences.

It was blazing hot in the Baltimore sun as I reloaded my weapons and planned in my mind the rest of my assault. I was now so far behind on my schedule and feared the wrath of my service manager if he got to many calls from waiting clients. I was really low on supplies but I found a 1/2 can of Aero Term which could knock a bull on its butt so my strategy changed from on all out chemical warfare to one of stealth and economy treatments. (whatever the hell that means–remember I was a rookie) As I entered back inside the heat was the same but I could tell immediately that is was very very humid.
"Man O man Mr. Jerry, you sure are working hard today, I do so appreciate that God has sent you to me," my lovely client said and I knew she meant it and it was her sincerity and strength that urged me on to do whatever it took to make her life better in my own little way.
I asked her to move to another room and I began working at a furious place knowing I had stops waiting for me. The couch was disgusting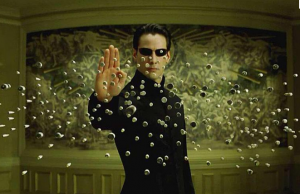 and indeed I found just as many dead roaches squashed in the cushions as I did alive. Flipping the thing over revealed hundreds more and as they scattered I judiciously contacted them all with my aerosol of death and my now refilled B&G set on fan spray. I wasn't smart enough to fire up the vacuum that was perched in the corner nor did I think I had the time. My lady was talking again but not as much as in the beginning. She let me know she had a hard life but was thankful none the less. Being blind might seem like a handicap but I sensed she had no room for people to pity her. She rarely asked for help but these roaches really got the best of her this time.
As I got further from the kitchen the problem subsided immensely. This was a 3 story row home and with the population explosion in the kitchen I was pleasantly surprised there wasn't much at all in the basement or upstairs. I worried that she might complain I rushed through the rest of the house but I declared the job done and explained what she could expect in the coming month. Being curious I took one last look in the kitchen and couldn't believe the carnage I had wrought. It was a sea of dead roaches almost all on there backs with most still twitching or running around in a tight circle. I couldn't leave this lady who couldn't see with such a mess fearing she may fall on the slick of dead roaches and the thought of the little one crawling around while mama tried to clean was something I couldn't bear. It only took a short time but I swept up all the bugs and grabbed the vacuum and did what I could on the thick living room carpet. It wasn't perfect but at least this mostly self reliant person could get what was left.
I've seen so many things in my career that I don't know if anything much shocks me anymore but just when I say that this profession of mine will just throw me for a loop. Megatron pest Control who was my employer demanded one year contracts and came down hard on salesmen whose deals fell through. (especially when it happened in the early stages) The penalty for early cancelations was called a 'chargeback' meaning any money the salesman gained from the sale was taken out of his next commission check. The formula was complicated to say the least but it was an 'out' for the sales weasel 🙂 to blame the service guy and he could at least get the clean out fee commission which amounted to about $10.00. That rarely worked but it was used in this instance because when I called my customer for her first regular visit she explained she couldn't afford it and had to cancel her contract. As mandated I asked her why and she explained she wasn't satisfied.
I was a bad tech for a day or two and had to listen to my manager explain the virtues of retaining customers and endure dirty looks from the sales guy who lost a whopping $45.00. But he didn't see the wonderful lady I saw who tried to get ahead, the woman with a baby who could barely make ends meet. Her life was something so many would pity but she'd have none of it and did what she had to do for her baby who was her pride and joy, her reason for life. She knew these insects were bad news and she told me many times that she prayed to God to send her someone who could solve her problem and give her just a little help. In the end it didn't matter what my boss said or the salesman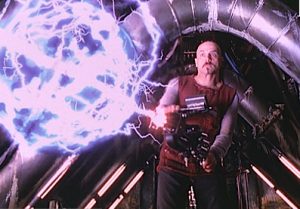 thought because I knew she couldn't afford anymore than the initial visit and truth be told some 25 years later, I'm the one who told her how to cancel. And truth be told just a little further, it took me 3 more months to solve her problem and clean up all her roaches and yes I did it as a side job but I never accepted a dime. My apologies to Megatron pest Control.
And the curtain closes: