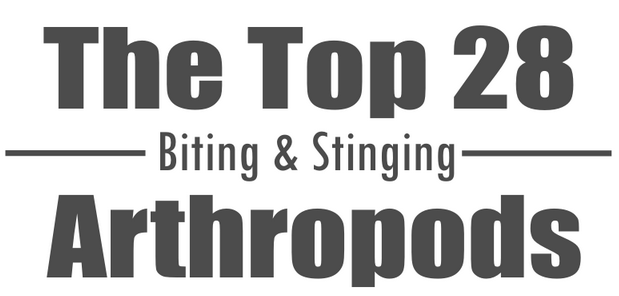 In today's post we have provided an infographic that includes the top 28 biting and stinging insects. Now mind you, these aren't the only biting insects in the USA. However, these are the top ones known online, according to much research and reports provided by universities.
We have other resources also based on complaints posted online by individuals that was bitten by these insects. These post helped us, along with personal experience, decide what bugs made the list and those that wouldn't.
When creating this resource we had questions we wanted to see answered such as:
Was the bug "dangerous"?
Was it medically significant?
The bite/sting hurt?
Was it known to infest?
Could it kill a human?
Can they fly?
Is it easily recognizable?
These were all factors we thought would be important to know when building this resource for the online world. So before you start playing around with the bugs next time, take a look at this infographic provided by Pestpro.

Share this Image On Your Site: