When freezing temperatures descend on your town you are often reminded of;
People protect yourself and dress warmly.
Plants bring any plants indoors that might die or be injured in the cold.
Pets make sure the pets have adequate shelter or are brought inside.
Pipes cover all exposed pipes so that the freezing temps don't crack them.
Ok that's four of them but what's the 5th one? The last 'P' that is never mentioned on your local weather cast is pests.
Just like people and pets, unwanted insects and rodents don't like the cold weather either. While many insects over winter and survive the cold some don't have that ability and would love to extend their life in your home. It's quite common for a surge of insects and especially rodents this time of year. While some are attracted to the heat your home emits and follow the life preserving warmth inside others are actually brought in by the homeowner. Firewood is commonly found to have insects in it trying to brave the cold. Plants too will often house unseen critters like earwigs or whole ant colonies hidden just below the potting soil surface. Once inside the warm temperature of your home triggers the bugs to wake up do what bugs do.
We recently received a comment from Kenneth on our article "Legend of the earwig" which illustrates this point fairly well;
Kenneth December 30, 2009 at 3:35 pm
we moved into our home last year and now when it got cold .they started up to 30 in a two hour period…we live in south carolina,,,,,greenville…ive checked my plants i brought in from outside with roughing up the dirt and looking but cant find any,,,,i have used tottal kill all over the base boards. and all around the kitchen were most of them are…all the doors and windows are sealed good outside i used tottal kill granuals with no aval…..some help but going nuts,,,,,
I don't know about where you live but on December 30th in South Carolina, it was freezing cold and one would think that cold blooded creatures such as earwigs would simply freeze to death long before they got into your home. For the most part it seems like Kenneth covered all the bases but the one thing that stood out to me and is often overlooked in these situations is;
The Bug Doctor December 30, 2009 at 6:56 pm
The plants you brought in may be the answer because earwigs will burrow pretty deep to escape the cold. Perhaps a plastic bag tied around the bottom will reveal your answer. ie; if any are in the bag after a night or 2 you'll know the plant is hiding some…. In the pest control world there is always a common denominator and just from what you said the plants are the prime suspect.
Even though we may look a plant over or poke around the logs for the fire before we set them on our mantle it may not be enough. Bugs have survived millions of years by finding great places to hide or wiggling through the tiniest of cracks to get to better situations.
Pest proofing your home goes a long way in keeping you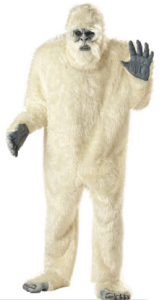 bug free but being vigilant and aware of the many ways bugs can enter is just as important. This time of year is the best to inspect your home for hidden passages because the wind effect is easy to detect (cold air seeping in).Remember bugs follow air currents to navigate their way through walls or other seemingly impenetrable obstacles so if you can feel it coming in on your hand, they can find their way in at that point too. Also, if you see a small collection of dead bugs under a window or below a certain wall socket that may be a sign of an entry point. The benefit of caulking or sealing up these areas is not only in keeping the cold air out but quite possibly blocking off a pest invader entry point.
So don't forget the 5th 'P' this year and take advantage of the cold weather to seal up your home. I think you'd agree it's always best to keep the scary creatures outside where they belong.