If there is one pleasant byproduct of my 26 years in the pest control industry it's that I'm never without conversation. It doesn't matter if I'm at the park, doing service in a home or attending a 25 year class reunion where everyone else in the room is searching for common ground on which to chat about. All I have to say is "I do pest control" and the flood gate of words open up and sometimes hours of conversation follow.
Now I have nothing against Doctors or mechanics but how much dialogue can come out of that ice breaker? Doctors are always guarded and don't want to talk much about their jobs because it always ends up in a full physical examination right their at the buffet. Talking carburetors is nice but after about 5 minutes I'm sure both people would be looking to excuse themselves out of the room. Oh I'm sure you could listen to big game hunter who just returned from an exotic hunting trip but unless you have a Hyaena head mounted above your mantle it would just be a one sided discussion.

No, at parties or any other social event you can think of the bug man is king and the exchange goes both ways. You can tell him stories of the big spider attack of 07 and he'll retort right back with great home remedies and a few stories of his own. It goes back and forth and quite often the pest control operator finds himself surrounded with several willing contributors to the conversation. All the 'whose who' can be seen whispering to each other from the corners of the room.
"who is that? is he an actor or a astronaut? maybe he's a big game hunter!".
The bug mans wife just sits quietly to the side or maybe slips off to the corners to embellish who she's with, she's seen this a hundred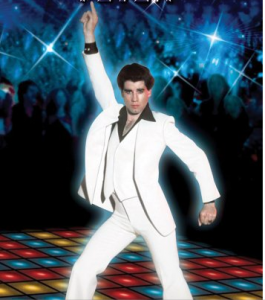 times and she knows she'll rarely get a word in edgewise so at least she might have some fun.
If the party gets cranked up and the bug man can dance, well then that's all the better and adds to the mystique. The socialites still wondering who this man is are now convinced they've seen this guy in a movie co-starring with John Travolta. (thanks honey) They point and whisper and smile when he catches their stares and it's obvious they want to meet this star of the room but without being to obvious. While some participants in the confabulation finally walk away their spot is quickly taken by another. Laughter, gasps and astonished looks from the small mob attract all of the eyes in the room at one time or another so space is at a premium.
At the end of the evening the bug man has run out of business cards, he gets slaps on the back, handshakes and the "I'll call you" yelled over the shoulder of a potential customer just walking out the door. His wife is waiting, coat in hand with that you've done it again look on her face while the socials who didn't dare approach him at the risk of seeming precocious are hanging out at the front door hoping to get one more look at this most interesting man.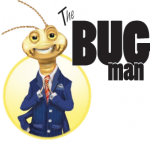 The ride home is quiet and it's quickly to bed for the bug man who is now tired from the gabfest. Tomorrow is a big day as he has two nasty spider infested crawl spaces to explore and a flea job that promises he'll be scratching for hours. The glamor of the night will wear off quickly and the reality of just how dirty his job is will set in soon enough. But the bug man nestles in with his wife and smiles as he slips off into a deep sleep with his last waking thoughts of being, the life of the party.