Years ago I used to do about 60 pest inspections per month on repossessed homes. The upsides were great for me because if I found any termite activity or other such infestation I almost always got the job no questions asked. The bank obviously couldn't sell a home with rats running around and at the time (and maybe still) there was a law in Florida that no home could be sold with an infestation of 'live' termites.
Then came the housing boom and not only did my inspections drop like a lead balloon but the few I got could be half eaten and the bank wasn't going to put out a dime. Part of the reason was that H.U.D. put out a memo that suggested certain inspections and services be cut in the interest of speedy sales. The realtors, banks and lending institutions took this to heart and began playing hardball with potential buyers. What they used to customarily pay for they were now pushing onto the buyer. No more termite work was ordered and the rats, well they were your problem if you wanted to get the home.

The low prices for these homes at first enticed the buyers I'm sure to go ahead with the risky purchase but by the time full market and above value was the norm the pattern was already set. At times banks weren't even cleaning the homes or hauling of the junk and the lines to buy them were never longer. Some of my wiser clients had me in anyway but most tackled the projects themselves in hopes of a quick flip and huge profits.
The tide is turning
As I'm sure you're aware, the economy has gone dramatically down and foreclosures have been increasing. The lines to buy them has dwindled as the lines of those who are stuck with more than one mortgage gets longer. Also someone must have bent the ear of a bureaucrat as the banks are at least ordering termite inspections again. This is all good news of course for you if you're in the market for a bank repo home as an investment or a place to live.
Some banks are still being stubborn
Even though my inspections are up and I am getting a lot more automatic work some lending institutions are still in the 'you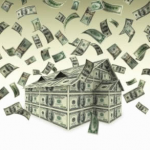 pay for it ' mode. I realize they've already lost a lot of money on the deal usually so I'm not going to bash them but I can give you a weapon that will get them to pay for the needed treatment most of the time.
#1 Use a realtor: Sure they get a cut in the deal but the upside is that they have access to the lists of all the repos in town and you'll have loads to choose from. Also they are your best advocate in dealing with the banks rep. which is almost always another realtor. Everyone right now is hungry for a sale but they'll know the paper work and the right things to do and say where you may not.
#2 Be prepared to walk: Even if you find that great house with an unbelievable price, if it has termites and you are unable or unwilling to pay, just walk. Believe me your realtor will relay these sentiments and when the bank officer hears that he has a deal going out the door your phone will be ringing rather quickly.
I have had more jobs called in from just this scenario and the banks can't get me out there fast enough. Buyers are now the stubborn ones and the banks are really backed into a corner. Most banks don't like losing money but just as important is to clean their books from all these bad loans even if it means paying for a termite or pest treatment they hadn't counted on.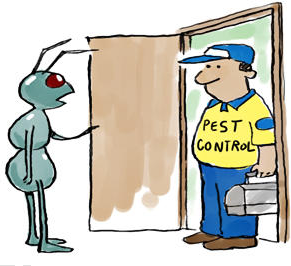 "Who did you say called you?"