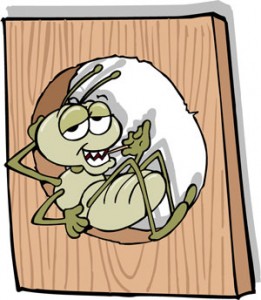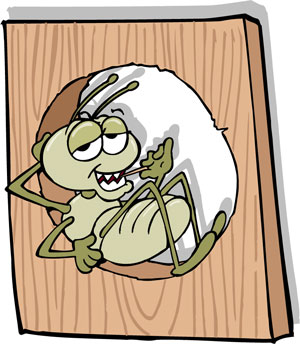 Baiting for termite control has been increasing in demand as of late but it did seem to drop off significantly for a few years with the emergence of such liquid products like Termidor and Premise.
Termite baiting still remains a mystery to many consumers even though it's been on the market for over 10 years. Most people are of the opinion that 'baiting' for termites will in effect bring them to your front door. Or that baiting one time is all that's needed and consider it a full and complete job.
Baiting termites can be very effective and is considered a safer use of insecticides and more environmentally friendly. To do a standard liquid termite job you may need a couple hundred gallons of mix while with baits you would use very small amount. 1/25,000 of actual active ingredient is used in baits as compared to liquid mixes. This is usually very appealing to people concerned for their health and surroundings.
How baiting works
The basic idea of baits is to get the termites to eat a sufficient amount of poison to kill the entire colony. To do this most bait systems place stations in the ground around your home. These stations have wood or other cellulose material in it that the termites quickly begin eating. When the termites 'strike' a station it either has the bait in it already or it is placed in the station by the technician. The matrix (which is the carrier for the active ingredient) is usually made up of a material that termites actually prefer over wood such as shredded paper, cardboard or other like compound.
Once termites establish the station as a feeding zone more termites come to join the feast, they fill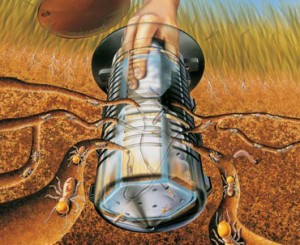 their bellies and take the food and poison bait back down to the colony. Termites are social and all have their own jobs to do. The termites that do not leave the nest still need to eat and they do this via trophallaxis. In other words the workers who gathered it now regurgitate the cellulose material and they eat it. Gross. They repeat this process more than once usually and also pass a much needed protozoa back and forth the same way. You see, termites cannot digest cellulose (wood) by themselves; they need a tiny one cell organism in their gut to process the wood they've eaten and turn it into sugar. If a termite finds himself without this it will stroke another worker to entice it to trophalactically give his up. In so doing, any active ingredient from the bait consumed gets passed as well.
The ways in which baits kill can vary. Some are stomach poisoning and others are chitin inhibitors. Stomach poisoning baits may not be as effective simply because they act to quickly. If thousands of termites are suddenly dying they may abandon all food sources and look for new as a way to protect themselves. Chitin inhibitors work by blocking a termite's ability to molt. If the termite is not able to shed its skin it will die a slow and painful death. Not all termites molt at the same time because they are different ages and are at different stages of life so association of death with the bait is less likely. They continue to feed as normal and more and more die until all are gone.
Problems with baiting
Baiting termite's number one detractor is the time it may take to kill the colony once feeding is established. I've seen baiting work as quickly as 3 months and watched helplessly when it's taken over a year.
Although baiting is not as disruptive as a full drill termite liquid job it is labor intensive. Most systems call for bait checks every 3 months so instead of seeing your termite man once per year, you'll have him a minimum of 4.
Sadly one other problem also involves labor. Some companies jumped with both feet on the bait systems only to find out how much work it really is. Some sites out there get neglected or forgotten altogether except around renewal time. Abandoned stations don't kill termites so make sure you have a company that is committed to the bait program they are trying to sell you.
Most bait contracts either exclude damage guarantees or have provisions in them that only allow that to kick in after a certain amount of time. This could be 1 to 2 years on most contracts. Liquid agreements generally start from day one.
Benefits with baiting
Obviously the far less use of a chemical to get the same result is most desirable. It's very low in toxicity to mammals as well which can make most homeowners rest easier.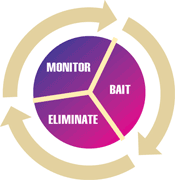 Conclusion

Baiting comes down to a preference for most people, either they want the benefits of termite work without the mess and chemicals of a liquid job or they'd prefer not to have a constant service visiting their home every couple of months meandering across their property. When considering a bait system for your home make sure to address the negatives with your salesman to see his response for the system he's selling. There are many different systems with added features and benefits but my list addresses the main problems and benefits all of them share.

If you can think of any others or have more specific concerns, let me know. I'll be happy to help.