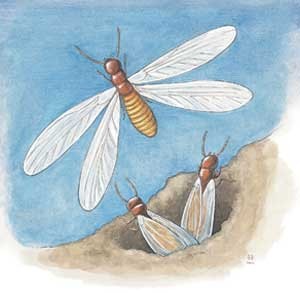 It happens every year. Reproductive alates ( swarmers ) take to the air from specially built castles by the tens of thousands. It could be from a stump in the yard or right out of your living room wall. No state except Alaska is safe from the invasion. It's over almost as quickly as it begins and sometimes the only evidence is discarded wings left behind.
It may be wise on your part to have a professional inspector come out to give you a once over. It's not always visible even up to the hour in which they take flight, but experts agree this years swarm has begun.
If you're a do it yourselfer than read more on what to look for. There are many treatment options and this could be the year you need one.