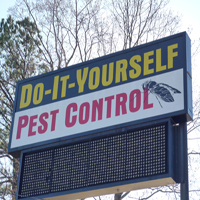 If you ever pay attention to radio ads or print media there is one thing each 'do it yourself pest control' advertisement has in common. They all tell you to get rid of your bug man and save money. Now me personally, I am a DIY guy as much as possible but there are certain things I either stay way clear of or would rather pay a professional for because of the lack of knowledge or convenience alone.
Heart surgery is something I'll never try again and I'm done changing my own oil. OK the heart operation was on a frog in my 7th grade science class but I truly am out of the oil changing business. While some enjoy 45 minutes to an hour getting greasy I don't have the proper tools or time to whip through it in 20 minutes and I hate running the dirty oil across town anyway to be disposed of. My time is valuable to me and busting my fingers on a F150 under carriage and getting dirt in my eyes and oil down my arm is not my idea of effectively saving money.
What your friendly do it yourself store is suppose to offer you is a money saving product that will solve your pest control problem that saves you your valuable time. Unfortunately what I see more often than not is a new customer that has spent $ 30.00, $ 40.00 or even hundreds of dollars on a pest infestation only to have to call me in because they didn't even make a dent in the problem. They are usually exasperated by that point and very often I am able to come in and wipe out their particular pest in short order. What I find fascinating is the price that they've paid for the products they bought which is usually 2 1/2 times the amount I paid. Another part of what's not said by the DIY owner is that a professional can get rid of the pest problem quicker and more efficiently while offering a service guarantee. These factors should be taken in to account if you are truly looking to save money.
Now before you think I'm 100% against the DIY pest control store take a look around this site and see all the times I try to lead you through some simple steps so that you can do your own pest control. I think that these stores have their place and can be quite helpful in some circumstances but definitely not in all. I also warn you against certain remedies that simply don't work and I always encourage you to seek a professional if you think you are in over your head.
Are DIY stores cheaper?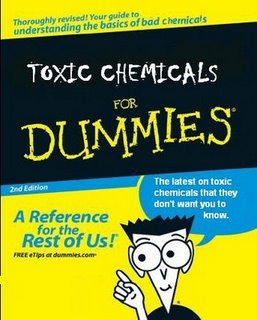 The simple answer is no! Their radio spots etc. say they will save you money but tell me what is your time worth? When you spend $24.00 on an $ 8.00 can of X and still have the problem and need another can, what have you saved? Is the five minutes of advice on flea control going to replace the years of experience and field knowledge that your local technician can bring? Does the 1/2 pound of dust they sold you come with the duster so that you can apply just the right amounts to even the smallest cracks and crevices? That'll be another $ 17.00 bucks.
There was an article in my local paper several years ago and they interviewed an area pest control company owner. They asked him about DIY stores and his response was very impressive. He said something to the effect and I am paraphrasing;
the state mandates 3 years of training before you can even take the test to become certified and yet DIY stores can sell many of the same products we use and the owner doesn't even have to be a certified operator or licensed in pest control at all. What's more many of us have been in the business for many years with real world experience and these people can give you a few minutes instruction and off you go with your bag filled of potentially harmful pesticides.
As I said I'm not against anyone's right to offer DIY pest control products and if you look at your local bug man's ads you'd be hard pressed to find one that disparages the DIY stores. It's your choice of course but if you want the job done quickly and with the most effective tools and products than I would imagine you'd want to call in a pro. If you're in my area I'd love to come out and help, just let me get this oil off my hands and I'll be right over.