There's been an eery quiet across the TV that hasn't been sitting well with the die hard Billy The Exterminator fans. The show or any of its re-runs haven't been on the air for what seems to them like an eternity and there is a nervous question being bandied about. Is Billy The Exterminator cancelled? Will we ever get to see our organic spewing, animal loving bug sprayer ever again? These are some hard questions and up till now A&E, the network who airs Billy's and many other hit shows has been pretty tight lipped.

The exploits of Billy have been the talk of the water cooler for a couple of years and the show has enjoyed great ratings and success. It seems that Billy's fan base is (or should I say was?) strong across the country and for several months during the shows absence his fans loud voices could be heard on forums and web sites just like this one. Even periodic newsletters from the Vexcon site (Billy's pest control company) urged viewers to be patient and said they were assured by the network that the show would air once again. The problem was that neither Vexcon, the fans nor Billy himself knew if and when that would be because the network wasn't talking.
Now I'm not a TV producer and I wouldn't begin to pretend to know what goes on in the minds of the Exec's who have to run such things. I have (like you I'm sure) watched a gazzilion years of shows however & I think I know a hit when I see one- I guess this could be the frustrating part and another reason fans became uneasy because these TV 'suits' seem to cancel the best of shows for no apparent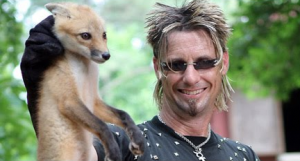 reason and then bring us something stupid and expect us to watch. (anybody remember THE PRETENDER?)
My question is; Was it simply a scheduling snafu, technical quirk or perhaps even a behind the scenes contract dispute that put this once hot show in limbo? Or, was there something else on the horizon and perhaps A&E was biding it's time waiting and wondering what its next move should be?
America Loves People From The Bayou
I guess folks around the nation are just fascinated with people from the south and really intrigued with those who live and work in the Louisiana bayou. Not only is Billy from there but so is a captivating group of people who hunt alligators for a living known as "Swamp People" and they too have their own show on the History channel and the ratings are going through the roof. Their show is very popular and this unique cast of characters have taken the persona that Billy first introduced to us and given it real authenticity. They talk like swamp people, trap like them and even eat food we'd consider road kill like a swamp person should. This has got the country seemingly switching allegiance from that wildly dressed character in Billy to the barefoot and gun toting alligator hunters whose life's rules are simply- Set the trap, get da gata and chute da gun!
Even my customers who 6 months ago couldn't say enough about Billy are suddenly quoting the cast of swamp people and talking about the show. "Chute da gun Elizabit" is a common phrase I hear over and over where I use to hear "Dude, rat droppings can give you botchulism." It seems that while Billy was King, at least around here he has suddenly taking a back seat and by the looks of things I'm not sure he'll get his place back.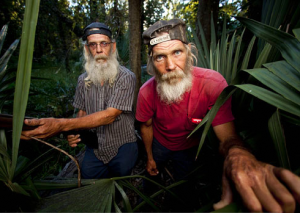 I'm not sure if the exec's at A&E are the cause of this by waiting and NOT airing his show or if just Americas appetite for more authentic and raw entertainment should be blamed. A new season of Billy The Exterminator has been announced and it touts the sun glassed exterminator will be traveling the countryside helping people across the map but I wonder- will it be enough?