I've always tried to lead a quiet an honest life but I am human and prone to mistakes just like anyone else. I'd like to think of my readers as a faithful family, there to pick me up when I fall short and always willing to hear me out before they come to judgement. In turn, I promise to leave my stones on the ground and not hurl any unwarranted negatives in your direction as well. Sometimes just telling the story can cleanse the soul and I find it so liberating to share with you, my loyal readers all of my experiences good or bad. This is my story about some tapes that I had no idea existed but I fear will one day come out.

In my days of the commercial route I saw so many unique things and learned a lot about how everyday things were manufactured, produced, packaged and shipped. Anything from styrofoam cups to hot dogs and everything in between. The machines that people invent to accomplish these tasks are also amazing and some might even qualify as the 8 wonder of the world. Not all my stops were so exciting and glamorous however, some were downright mundane and repetitive. On those services I muddled through like a good tech does but I wanted more. The excitement and thrills that a 20 acre rat infested warehouse could bring or to ride up a conveyor belt through the floors of a 11 story building. I had so many interesting and challenging jobs that when a simple office building or converted house that was now a business came my way it was kind of a let down and I was always looking to spice things up.
One such structure came my way and the salesman must have been pretty good because the price he got for this non de-script office building with a smaller warehouse attached was actually pretty high. Entering the building the receptionists knew I was coming and she had me sign in but then simply said "do your thing" and I was left alone to wander through the office area treating for the the target pest of ants. As offices go it was very nice but hardly anybody was around. Leather couches were in each office that had a name on the door and the 'suits' dining area was really nice. Real chairs and tables and the silverware looked like Mom's best set that she kept in a separate drawer for company. The common bathrooms were designer made with company logos on the cloth towels and even the broom closet was so well kept with all the most modern vacuums and equipment. The big conference room was paneled with real wood and lazy boy chairs surrounded this huge oak table that was probably hand made. A very large cabinet housed a bank of TV's and the wet bar was fully stocked. Hmm, maybe there was more to this account than I had figured I thought to myself. Just what do they manufacture? It has to be something very profitable and I headed out to the warehouse.
Like I said this wasn't a big building and the ware house was no bigger than the front office area at all. It was very clean, well lit and busy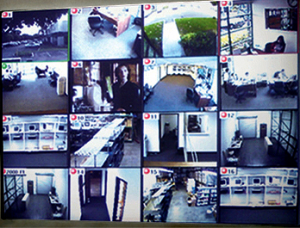 with at least 8 to 10 workers all scurrying about. Each employee had a name tag and wore a white jump suit but they weren't really the most friendly lot. Except for a fork lift (that was clean as a whistle) there was only single pallets on the floor with just enough of their product to fill it up. As I normally do I started to the right and began looking for ants and treating as I went. The first couple pallets were no big deal, just some weird contraption that looked like a fish tank pump in boxes and I began to think just how does this place stay in business? The rest of the stock however gave me my answer in unmistakable clarity and I could feel my body tighten up as my curiosity left and my shock took over.
This warehouse was a depot of sorts for adult toys and there was everything in this small simple warehouse that you could possibly imagine. I'm sure the employees got a kick at watching me turn as white as a ghost at first only to then turn red from embarrassment as I passed each pallet with it's different kind of, eh, hmm, manufactured goods? I'm really not sure if I saw any any ants out there, I don't remember. I think I went into a confused daze but somehow made it back to the door that would take me back to the ornate office area that I wondered about so much. This account with its unassuming structure was definitely out of the boring category but not in the way in which I was use to.
The tapes
I actually had another account added to my route around the same time (same company?) that was very similar. This one was in the city but was a converted house. This one however was set up as a call center for a community 'hot line' and I'm sure at a $1.99 per minute they had no trouble paying for all of their fancy silverware whatsoever. It was the same sort of deal as the warehouse, they left me be and I just wandered around treating what I could and I was oh so careful not to spray any of their goods. Any employees present were always professional, dressed in white jump suits and pretty much stayed to themselves. As with a lot of accounts in those days they'd continue for the years iron clad contract and then cancel in the 12th month, this one was no different. It was probably the 11th month that I learned a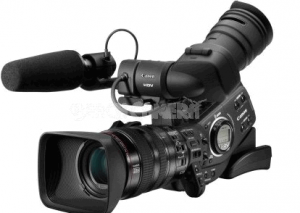 lesson that I really didn't need but has stuck with me ever since and one I teach to anyone I train. I was in the big conference room with the bank of TVs and to my surprise one of the 'suits' was in there eating his lunch with every set on. He thanked me for my work and promised he'd call if he ever needed service again. He said the main reason he would was because all year he had watched me with his hidden cameras on his many sets. "Theft is a big problem in my business" he stated as a matter of fact and he said nothing more. As I looked at the video bank I saw every nook of the warehouse and each employee was in plain sight. It had never dawned on me to take anything anyway but I had no idea there was any cameras and never saw them at all during the year.
Well there you have it, a confession of sorts. I'm sure my every move was captured and stored somewhere on a server in a place I never saw. I know you'd have never thought in a million years The Bug Doctor himself would be caught up in such a thing. I can only imagine the scandal so if you don't mind let's just keep this one 'in the family.' I just dread the day if and when these images come out and I'm exposed and will forever be known as the exterminator on a sex tape.