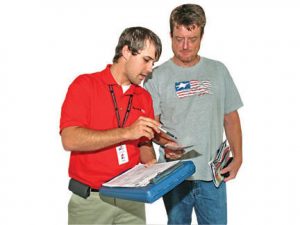 As a consumer most people think it wise to get at least 3 bids or estimates when looking to hire a service for your home. I tend to think so too. I've been at both sides of this and maybe I can offer you my vantage point.
There are some unintended consequences that can come along with this approach and I see them quite frequently. Hopefully this writing will help you avoid these pitfalls and allow you to make the best possible choice when choosing a pest control company.
Over lapping appointments
If you're like me you'll want to schedule your estimates all in one day to get them over with so you can make a decision. The problem is if you schedule on the hour you may run into one salesman running long with his presentation or the 2nd guy's early. There are a number of combinations of this happening but in the end you get one guy waiting in the driveway while the other is at your kitchen table. This is an uncomfortable situation usually and it may skew the salesman's pitch. It also lends to it being a popularity contest and you may overlook some key points that salesman 'A' has because "he wasn't as friendly as salesman 'B". I guess that's a prime motivator anyways when choosing a company but having the parade of inspectors in and out magnifies it somewhat which may not be fair. One solution would be to try and have them schedule their appointments further apart. This will also give you time in between to digest some of what you've heard.
Get it in writing
That's a phrase that is really cliché I know but it is very important. Written quotes or contracts are a must when comparing companies because you're not depending on your memory. Believe me after you have 3 pest control sales people in one day you're going to be swimming in facts and figures you never thought were possible about bugs. What usually happens is that salesman 'A' says he'll treat the attic but 'B' never did and if you choose 'B' thinking he will as well you may be suddenly disappointed. This is probably the biggest pitfall of the 3 bids so have them write it out and you should also take notes on a separate piece of paper for each. One way which is really clear cut is to have the inspector draw up a graph. Every bug man knows what this is and few use it very effectively. It's a pain to sketch up a small drawing with notes apparently but if you insist on it, they will.
Read what's already written
You're about to enter into a legally binding contract and you must read what the company has to say. The sales personnel may say one thing but the contract may be completely different. If worse comes to worse and you end up with litigation the fine print may be the difference between you and a favorable outcome, regardless of what they told you. You may not have the time to read it while he's there but since you didn't overbook you'll have all that you need when he leaves.
Use your resources
I have a lot of Medical Doctors as customers and most hate Web MD.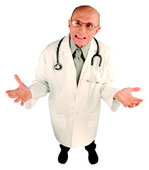 The reason is that people come into them and have already made their diagnosis and prescribed their medicines already. This is frustrating and the Doctors claim the patients are usually wrong anyway. Regardless, it does keep them on their toes and the same is true for us bug doctors. Use the internet to verify any information you think sounded a bit outlandish. For example if salesman 'A' said termites can eat through concretehowever salesman 'B' said they could not; you would at least have a un biased third party of sorts to try and help you find the answer. At the same time however, the web may not always be reliable so check out at least a couple sources. The two links above illustrate this point. One says no but he other (which was a weird read) says yes. The 'yes' answer was on page 13 or so of Google and 99% of the others said definitely not so logic would help out a bit here.
Compare
Now that the last one has left, assuming you haven't signed with anyone. Sit down with all 3 presentations and see which one will suit you best. With whatever you decide your choice should now be an informed one that you can honestly say you've done your due diligence and hopefully you'll have avoided the pitfalls of the 3 bid system.