I remember seeing a commercial quite some time ago about a great new product that killed bugs using crayons. Of course seeing it in action with the pretty blonde housewife smiling as she draws a protective barrier across her counter top is pretty convincing. The kids and the dog go running by and she flashes her pearly white teeth at the camera as the announcer tells you how to get TWO FOR THE PRICE OF ONE if you call right now. I don't see those much anymore do you? I'm thinking they had issues.

The Concept Hasn't Completely Disappeared
Well if you had your heart set on drawing away your bug problems have no fear. In our never ending quest to bring you all things pest control, we did find a writing apparatus that will dispense insecticide every time you feel like doodling on the kitchen counter. Insect chalk from Black Flag is as best I can tell, still available. At least their web site which lists all of their products still has the video for all to see. (attached below)
I'm not sure insecticide laced writing tools are a good idea and even the EPA warns against insect chalk from China which although illegal, it is easily found on the internet. Granted, Black Flags chalk dispenser doesn't look like the Chinese chalk which is an exact replica of what we all used in school. No, Black Flags comes in a sort of 'lip stick' case which is kinda cool–yea, that won't entice any kids will it?
Should It Be legal?
In pest control there is a mandate in most states that pesticides not be stored in any containers that were used for foods or medicines. Why?, because that opens up the possibility of a child or even an adult being harmed by the pesticide if they consumed or used it thinking it was a food or aid. Seems like a no brainer law but should there be a new law or amendment to this one to add make up, kids toys or objects kids use like chalk? God I hate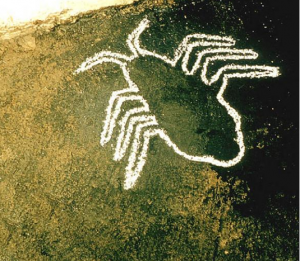 new laws because they are so often redundant and just prove how stupid we are as a society but maybe in this case I'd make an exception. I mean what would be next, a squirt gun filled with pyrethrin?
I'm a huge advocate of new hi tech toys and creative thinking but something just doesn't sit well with me with this type of insecticide delivery. I'm sure it's on the radar of those in authority since other chalks have been banned but I'm not sure why this would still (apparently) be available. To be fair I've never heard of any poisoning accidental or otherwise with this product but I'm not sure it's a real good idea to wait until we see a chalk outline of a tragedy to realize its time to act. What say you?