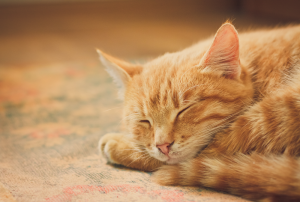 This guest article is brought to by Jim from Pest Away Leicester. Seemingly a nice person who wanted to contribute and share some thoughts about pest free living. We here at pestcemetery are all about that. We're also about good pest control companies and promotion so you'll notice the links to his service. If you'd like to present a point of view, story or something of value like Jim, please contact me and I'll do my best to steer you in the right direction. Our blog is read thousands of times per day and if while helping others, you get a little boost- it's a win win. Enjoy.
A Pest-Free Home for a Healthy Pet
It's especially important to make sure your home is pest-free if you keep a pet in your house, for two main reasons. The first, of course, is that in most cases pets are a major part of the family, who should be looked after with all the care and affection they deserve. The second is that animals are naturally more prone to parasites, and can spread them to the people they live with, potentially causing severe health problems for themselves and everyone they live with.
Fortunately, keeping your pet, home and family isn't normally too big of a task, and if they proper precautions are taken, you won't have to suffer an infestation of pests. Following these simple rules can keep everyone in your home pest-free:

Wash your hands
Washing your hands before and after preparing food as well as after handling your pet is probably the easiest and most effective way to ensure that no parasites affect your family. Parasites by their very definition thrive whilst in the bodies of people and animals, and making sure your food is clean and safe to eat is the most important thing you can do to protect yourself and your family.
Regular grooming
Your pets are naturally drawn to places where they may pick up pests – if your cat hunts or when you take your dog for a walk, there's no way to prevent it picking up fleas, mites or other pests and parasites. Simply following a regular grooming process can prevent a lot of problems, and can be as simple as running a comb through your pets' fur. Most pets really love this!
You might also think about giving your pet a bath every now and then. Dogs need a bath much more often than cats. Indoor cats generally don't require baths and outdoor cats only need a bath rarely, if they are especially dirty or have fleas. Dogs are more likely to bring in bad smells, so can benefit from a bath every month or so.
Teach children about pests
Childhood is a great time but it is when you're most vulnerable to illness. Kids love playing with animals and getting dirty, and while you don't want to spoil their fun it's important to impress on them how essential basic hygiene is. Making sure your children have a bath or shower regularly, scrub their hands before eating, after coming in from the garden or handling pets. Some mites, pests and parasites can be brought into your home by children and passed onto your pet, who can then become unwell, so make sure they know the importance of cleanliness!
Vacuum
Everyone hates vacuuming – it's noisy, uncomfortable and takes a long time. However, it's the best way to make sure that your carpets are free of dust mites, fleas and other pests. Apart from being good for your pets in that it prevents re-infestation, it improves the air quality that you and your family breathe. No excuses! Vacuuming the carpets in your home once a week can help keep your home a pest-free place.
Following these four steps should help keep your home pest-free and pet friendly!
Jim works for Pest Away Leicester, offering complete pest control services for domestic and business customers.