There are a few definitions for a Redneck;
World English Dictionary
redneck  (ˈrɛdˌnɛk)
 — n 1.(in the southwestern US) a poor uneducated White farm worker
2.a person or institution that is extremely reactionary
— adj 3.reactionary and bigoted: redneck laws
Cultural Dictionary
A slang term, usually for a rural white southerner who is politically conservative, racist, and a religiousfundamentalist ( see fundamentalism). This term is generally considered offensive. It originated inreference to agricultural workers, alluding to how the back of a person's neck will be burned by the sunif he works long hours in the fields.
Slang Dictionary

1.n. 
a stereotypic southern bigot. (Derogatory. Also a term of address.) :  Look, you stupid redneck, try to understand.
2.mod. 
in the manner of a southern bigot. :  I don't follow that kind of redneck thinking.
Quite frankly-I'm not sure I agree with any of them.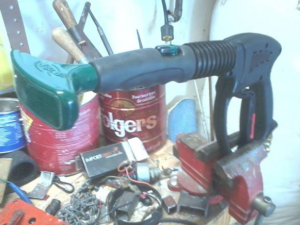 You may have read my article "How to know if you're a pest control redneck." In that as well as this presentation we take a light hearted look at what a pest control redneck may be.
Judging by the reaction– no one seems too upset about being lumped into this group. In fact, it's almost a badge of honor. At least it seems so because of the added comments (dare I say admissions) about what we as pest control "professionals" may have done or seen others do at least once in our careers. In fact quite a few snippets listed below are from readers or pestcemetery Facebook group members.(why don't you join us?) So, I guess we aren't so uptight in our little worlds that we can't take time laugh with others or at ourselves. That, I think, is a good thing.
So with that, here is another installment of the pest control redneck glossary–or as they say in that sophisticated part of the world… "You Might Be A Pest Control Redneck Part Deux"
If at walking speed with your B&G you can treat the entire sliding glass door tract without hitting one vertical blind…you might be a pest control redneck.
If your termite rig is a converted lawn mower engine & a wooden barrel that has Jim Beam branded on the side of it…
If your chewing tobacco holster on your belt doubles as a maxforce bait station carrier…
If for your wedding you registered for gifts at Univar.com…
If on employment applications you answered 'Yes' for military experience & list recent bed bug jobs…
If you believe your uncanny aim with a B&G qualifies you for sniper school…
If your wedding vows included PPE instructions…
If you've decided to Go Green & threw away all your LED (lead-get it?) flashlights to help protect the earth…
If you list potable water on your service tickets…
If in trying to get more referrals for your company, you join the LEED organization…
If you advertise rodent control for moonshine stills…
If your business strategy to gain majority interest in your family owned company involves marrying your sister…
If your insurance deductable is high because you answered the "Are you a safe driver question" with, "I reckon."…
If you have a collection of insects in your freezer that you are cryogenically preserving…
If the smell of Orthene is like an aphrodisiac to you…
If your bee suit is two pairs of jeans and a flannel shirt & a hockey mask…
If you own the full line of Duck Dynasty flashlights…
If you have a secret stash of Ficam W hidden away in your basement….
If you have more pictures of bugs and disgusting accounts on your phone than you have of your own children…
If you've modified your B&G rack to hold a pony keg…
If you've ever gotten out the exact-o knife & rubber gloves to surgically remove a cute mouse from a glue board…
If the boat in your driveway is your chemical storage bldg….
If you've ever had a taxidermist mount a mouse…
If you list duct tape as a tax deduction under tools and equipment…
If you have a tattoos of all 3 signal words on your body…
If you use a tip & pour container for the perfect mixed drink…
If your pest control contract includes the words "bed bugs ain't part of what I do."…
If the key to your house is made by Protecta…
If you believe your 2nd amendment rights include your dust & bait guns…
If your official company hat has Skoal embroidered on it…
If you've ever taken a nap in a crawl space…
If your dog has been trained to sniff out chiggers…
If you carry an empty milk jug in the cab of your truck so you don't waist time having to stop to pee in between accounts…
If you think CEU is an acronym for "Ce U fellers" next year…
If you use a Super Soaker squirt gun for your exterior pest control…
If you think you got the termite bid immediately when you greet a possible new customer and the say "hire yew"…
If you've given your wife a fur coat made up of Norway rats…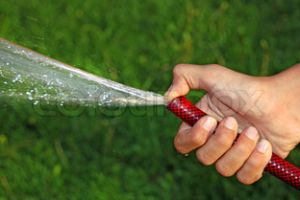 If you call in sick using the excuse I feel lower than a bow-legged caterpillar….
If your lawn gun has more than 3 components with a Lowes barcode…
And finally, you know you're a pest control redneck if your Lowes lawn gun has ever broke down and you've used your thumb over the end of the hose to create a perfect fan spray pattern.