If you own a home you are no doubt aware of the dreaded 'trip fees' that are tacked onto any service bill you get. The A/C man comes out and puts a 1/2 pound of coolant in your system and hands you a receipt for $112.00, $35 of which was just for him to show up sometime between 8 am and 5 pm.(that is a skill I've never mastered so it seems worth it) The well repair company comes on a Sunday because you are without water and for that privilege you pay an extra $75. Don't get me started on plumbers who charge for the time to just travel to your house and you see them sitting in the truck at the end of the street just chatting away on the phone. arrrgh! We recently got some estimates for a pond to be installed and you guessed it-$65.00 just to have the guy come out and tell me how much he's going to charge me if he indeed gets the work. You may think by this intro that I'm against paying these fees but I do think this is fair and have no problem with it (except the plumber) but it makes me wonder why pest control companies don't charge for a trip fee.

Now I didn't invent pest control and I'm hardly smart enough to reinvent it so I've gone along with the same model I've seen in action for years. EVERY company I have ever worked for has always offered free estimates and free complaint services once you're under contract. It doesn't matter if it's a Saturday or that the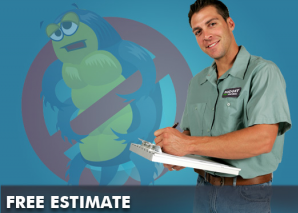 customer hasn't done the dishes in 6 months so they still have roaches, we as an industry are all to happy to head on out there and give these services away at no charge. We even go so far as to advertise our philanthropic tendencies and set very little if any limitations on what we'll do on the house (pun intended). I'm sure there are some exceptions out there and I'd love to hear from you.
While I do offer free estimates and the dreaded complaint service at no charge I have modified the template of what I have been taught. In my early years when someone signed up for bug service there was no limit on what was included. Mice, roaches, fleas you name it and were beholden to you. What I've done in the last few years is separate some pests away from regular service and should we get that call we do charge a fee. For instance, fleas are no longer under the standard visit and if you as a roach customer call with this problem we ask for a $25.00 service call. Rodents, bees or anything out of the ordinary all fall into this same scenario and oddly enough we have had very little resistance. For termite estimates we have tried to charge but to many companies do it for free so that has not been so successful. Most of our work is sold by word of mouth anyway so the trip out there is usually a formality and a chance to measure and give the final price to which they already knew who they were going to use.
Still, I wonder who got this ball rolling on service calls for gratis in pest control? Was it Otto Orkin over 100 years ago just happy to roam the countryside with his horse drawn service buggy? What if anything can change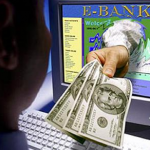 this or do we want to change it at all? Nobody wants our precious lead count to go down but I don't see where it has hurt the A/C industry to charge for the simple act of showing up. If it were to change, who would be the first to step out? Would Terminix, Rentokil or Western be brave enough or will it be the true backbone of the industry – Mom and Pop U.S.A? I don't have these answers and I'm not entirely sure this is a great big problem. I just thought I'd show up here on your computer screen and think out load for a minute or two. It's just part of my service to you, oh and by the way– That'll be an extra $60.00 for this article, it was little further to your house than I thought it would be and we need to make up costs in some way:).