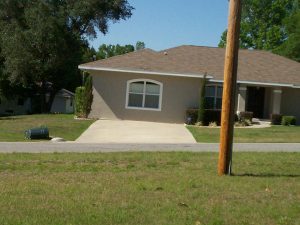 What do you see in this picture? If you look closely you'll see a inexperienced termite mans nightmare. The driveway leads to nowhere and that beautiful wall has hidden something only a bug could find now. This home has an enclosed garage and this could mean big trouble somewhere down the road.
It's not a real common practice but still a lot of people opt to enclose their garage for extra living space. They turn what used to house their cars into game rooms, offices or even a extra bedroom. A great idea to save money but a bug infestation waiting to happen if you don't take certain steps to stop up the termite entry points.
Take a look at your garage (assuming you haven't enclosed it) what do you see as you stand at the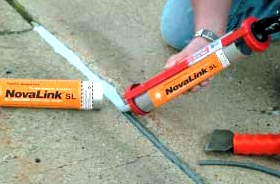 entry just below your feet. It's highway 95 for termites in the form of an expansion joint. Where two slabs come together and have that separation. That space is more than enough room for any self respecting termite and for a whole host of other bugs as well.
When you enclose the garage and build new wall over top of this joint you are creating a perfect opportunity for insects to move freely into the wall and back out again in complete secrecy. Later, maybe years from now when the termites swarm out or the pesky wood roaches just won't seem to go away you may just start seeing the error of your ways.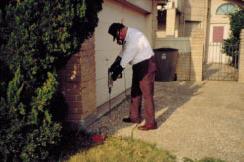 The solution is pretty simple and it's best to get it before construction starts. Your termite technician will be glad to come out and drill the slab and pump termiticide into the soil thereby creating a treated zone beneath the joint you are about to encase forever. You may even wish to load the long crack with caulk or cement to aid in this pest prevention and it may also keep moisture from 'wicking' up over the years and causing wood rot. One other step I might suggest is to treat the studs with a borate. You'll never have the chance again like this so it may be worth the few extra dollars and this will help control any wood decaying fungi as well if moisture persists. If the inside of the garage is to be finished as well take a look and see if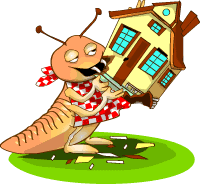 there are any other expansion joints you will be enclosing. If so then you should repeat the process in those areas as well.
An enclosed garage can add valuable living space to your home that you'll enjoy for years. If by chance you leave these areas unprotected however, you won't be the only ones enjoying the room.