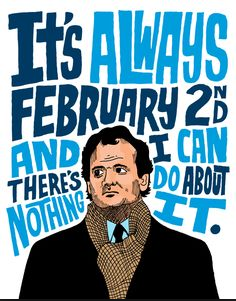 I loved the commercial route, I truly did. It wasn't long ago, (maybe 3 or 4 years?) that I saw an ad in my pest control associations magazine for a commercial tech to work for one of the fastest growing grocery stores on the east coast. All they wanted was a certified applicator, I was that and an ACE- I'm pretty sure I could've been a shoe in.
I did several such places way back in the day and those were some of my favorite accounts. Always a challenge and the rewards of whacking the snot out of a potentially devastating infestation before during or after it was discovered was something I relished.  I thought long and hard about answering that ad and giving up this owner thing for the stability, prestige and recompense that I had experienced so long ago. It was 50k a year, benefits, and included perhaps 1/2 of my state (Florida). Travel and over night stays would be a bummer but gone would be the constant whiney customers, no more endless calling to schedule, I could sell my business and have a real sweet nest egg. Truck breaks down and needs $800.00 in repairs?,?, not my bill!!! Equipment repairs, chemical bills and worrying about techs showing up or just quitting out of the blue? HA!! That's on YOU! No more 941 forms, matching social security, insurances, etc.etc.etc….. but again, I'm getting ahead of myself. Much like Michael J.Fox in Back to the Future I guess I've clued you in to where my path is going. But let's stick to the 80's for now. In the end, I couldn't give up what I had and working for "the man," well, it just wasn't is the cards for me at that point.
Plus, the thought of a massive food account brought to my mind the nightmare that I experienced as a commercial tech. The one that broke my back. The account that had me reeling for answers and I was left all to my own trying to figure out just what to do. It was like the movie Ground Hog Day where every Tuesday I'd get up (if I wasn't up already) and begrudgingly trek the 24.7 miles to downtown Baltimore and park my little truck in front of this behemoth account (how do I remember the miles? read on)….only to wonder…what the hell am I doing here? Only to have the same exact experience AGAIN and AGAIN.  It was that account that put me on a new path, one that sent me to the lowest lows and one I truly thought, was my end as a successful pest control technician.
Tuesday morning 2 am. I don't want to go in. I'm all alone and not even the janitors will take the time to talk with me. No branch mgr., no entomologist to back me up and no HUGE team as in the first night of "shock and awe" to bring this wild account to a manageable level. Nope–just me and our huge initial service didn't even put a dent in what was the worst account I ever had.  The absolute worst part was that after this enormous account was sold and all the accolades given to the salesman, I was left standing all alone…standing there every Tuesday morning unaided having to run the equivalent to a marathon at a sprint's pace just to get it all in in 3 short hours…(fyi-I never got it all done) this place was huge. What was even worse that that— a month or so into the service–I was approached and asked by an early morning vendor- "why wasn't I coming across the alley to service his stall?"  OMG– on the initial I was stuck inside the main hall and didn't even know there was more to the place–turns out–there was 20 or more outside vendors included in the contract…arrrrgh