This is the final installment of my little series on the subject of my commercial sales career. (or lack thereof) For me this period of time marked some very low years and I had thought of changing careers entirely on more than one occasion. My resume by now looked like a million bucks so I did have some pretty good offers, had I taken the most promising one you might be reading the water softening sales blog right now instead of pest cemetery. In the end however I couldn't leave the work I loved. You can catch up with the story by following these links to part 1, Disappointment, betrayal & my spiral to obscurity and part 2, The tech behind the suit.
I think the program was beginning to work and although my numbers weren't setting world records I was finding larger and larger jobs for the company. One thing I didn't like were all the meetings I had to attend as The Commercial Representative of the region and none of them were close. My car didn't have a/c and I'd show up to some of them like a sweaty pig drenched from the summer heat while stuck in D.C. traffic. It did give me a chance however to meet some of the big wigs in the organization and I knew this was an important factor for me as I thought I was making my way up the corporate ladder.

I wasn't content with my sporadic numbers and corresponding paychecks but I was a lot happier in my home away from home office where I was definitely a real part of the team again. Besides my buddy who got me into the business I was becoming close to two sales guys who would also play a big part in my very near future. (that story will be coming soon) My pseudo manager loved having me because he got all the benefits of my sales but didn't have to carry any of the accompanying bills. He didn't care much if I showed up, slacked off or sold much of anything at all. My boss across town however did care and I was getting an increasing amount of phone calls and was called in quite a bit to give an account of what I was doing so believe me I didn't slack much for fear of having to return.
It must have sucked to be my manager at the time because I had a corporate protector who shielded me from the normal remedies of low sales and insisted that I continued to be paid regardless of my out put. I wasn't missing the numbers to equal my draw mind you it's just that he was paying me for jobs sold in other branches areas and couldn't count them for his own. Each office knew what the others were doing and it must have driven him crazy when I'd post a large sale for a high rise bldg. and he couldn't count anything but a negative for his budget.
The tipping point for my boss had to be the day I was promoted once again and I'm sure the fur was flying when he was told I was adding National Accounts Rep. to my business card. I'm not sure what phone calls he had to make or what was said but the next day when I showed up to my hide away office I had a message to call him. I dreaded his calls as they were getting more and more angry but this one I knew would be bad. Instead of the gritted teeth "how you doing?" and "what can I expect from you?" conversation he was rather nice and congratulated me on my higher position. He then told me that I needed to clear my desk and come back to the place I had been avoiding for all these months and that this had been cleared with corporate. I can only imagine the conversation he had with my corporate guru and in the end he must have convinced him he wanted more control since he was paying the freight. Much to my dismay I headed across town and my boss had what I can only describe as a cheshire cat smile as he was waiting for me at the door.
Long story short-er, I settled back into my old haunt but gone were the days of feeling free and confident. I did latch on to a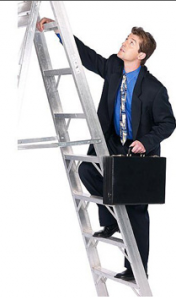 couple of national sales but missed a HUGE one that had the whole region buzzing. Still a drain on my offices budget with my new direction and no end in sight my manager was busy behind the scenes to once and for all rectify the situation. He had worked a deal with another branch to take me bills and all but it was not a place I wanted to go. Much like Brett Favre going to the Jets he was willing to trade me but didn't want me to go to his cross town rival where I was doing fairly well. This branch was no threat to him and no rising stars were there, they always ranked last in the numbers game and although I didn't want to go, I didn't want to stay either in a place I no longer felt welcomed.
The choice was mine, I could go to the branch of his choice and continue my climb as a commercial/national rep or I could go back to residential sales and stay. My prospective manager was excited to have me especially with all the recent buzz and even promised me two large accounts that wanted our pest control but just needed a few details worked out and a signed contract. He said it was a 'bonus' he'd be happy to give if I'd just sign on. I knew a couple of the guys over there and even played volleyball in the same league with one of the salesman so I accepted the deal and that was the first day of the great fall and I'm not entirely sure if my now old boss didn't know about it the whole time.
My new office was filled with just a bunch of younger guys who ran around selling jobs like banshees, brash kids that constantly played practical jokes and none of them were funny. Everyday I'd have 5 ounces of salt put in my coffee or find my lunch from my car smashed or put as bait in a snap trap and set at my desk. They had their one liners and bragged about selling year long contracts or termite work way above our normal pricing to little old ladies and very few had any understanding of pest control at all. The manager that was so hot to get me was suddenly to busy to talk and it two weeks for me to get the contact information I needed to get my 'bonus' accounts and that's only because I cornered him one day in his office. I realized this move was a huge mistake but there was no going back although at this point I thought my old bosses snickering would be a welcomed thing.
The final straw which didn't take long was the day I pulled into the firm where I was to get my 'bonus' account and saw one of the other salesman from my new hell coming out of the purchasing agents office. In his hand was the signed contract that should have been mine and in his eyes was shock and fear when he saw me coming down the hall. Sputtering for words and making all sorts of excuses as to why he was there I simply said nothing at all, turned and walked away. For me this was the final blow to a long time coming bitter end and while I did make a few calls to try and straighten things out I had lost the fire and decided to end my run with this company.
I could have gone to other careers but I loved pest control and at this point I was certified in multiple categories and I really didn't feel like learning something new. I remembered how I felt when I first started in pest control and the word 'technician' was something I was very proud of. People looked forward to having me in their homes or businesses because they knew when no one else could fix the problem, Jerry could. It had been a long time since I felt that pride and too many days of feeling alone and depressed in between then and now. While I did make it up the corporate ladder a few rungs more than most, the job seemed so empty and vain to me now. I was no longer the problem solver but viewed as the problem itself from those that I thought were on my side and were suppose to help me succeed.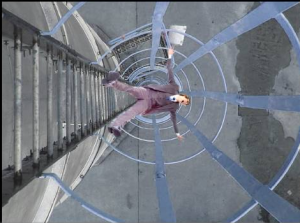 I was very young at the time but not so green that I didn't know this road had been heading down hill for quite some time. I knew I needed to get back to where I did the most for people and that is what did the most for me. I took a job with the two salesman I had befriended in my home away from home office who also wanted to break free from the corporate world. A start up business is a risky thing but they had been going at it for almost a year and were actually doing quite well and it would be nice for a change to actually have a good and steady paycheck. While part of me was happy to get back to the what I loved doing, the other part was so downhearted and unsure of what the future would bring. One things for sure is that I needed time to heal and to get my feet back on solid ground, in the corporate world you can hurt yourself pretty badly, especially when you fall off the corporate ladder.