What do "Mom and Pop" pest control companies and the Green Bay Packers have in common? If you said they were both owned by regular folks and not some huge corporate conglomerate, you'd be right. There are other similarities as well and for today's venture into all things pest control I thought I'd list just a few. Of course with any analogy like this there is a breaking point but I think you'll be amazed at the closeness the two stories share.

Typical starting points
First, the Packers were started 1919 because one man who had big dreams and an actual shot at realizing them was hindered in his pursuit by what we would think of today as a simple setback but back then it was a career ender, tonsillitis. Curly Lambeau was a promising athlete and had a scholarship to play for the powerhouse school of the day Notre Dame. When he contracted his illness he was forced to stay away from the game he loved and took a job at the Acme Meat Packing plant. Not satisfied he approached the owner who then ran an ad for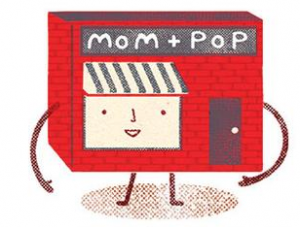 players and Curly became the coach. From this humble and odd beginning a storied and beloved tradition of winning was born.
Most mom & pops that I know of have stories a lot like this. Husbands who work for large powerhouse companies move through the ranks or just become fantastic technicians who love their craft and excel in every aspect. For some, they are let down by the corporate world and know there is something better out there for them and their families. Promises are broken or circumstances won't allow for exceptions and so the budding superstar is never allowed to realize his dream of getting on the big field. Undaunted by the let down this neophyte business person decides to take a chance and under similar and sometimes stranger circumstances hangs up a shingle in the window. 'Open for business.'
Rocky starts
Mr. Lambeau was a great coach and the men who answered the newspaper ad got off to a quick start only losing once in their first season. The team however quickly ran into financial difficulties because fans weren't so quick to come to the games both home and away. It almost came down to disbanding the team and at one point Curly lost his franchise when his initial backers also ran into trouble but some local businesses liked having the promising squad and decided to chip in. It wasn't a wind fall by any means but it was enough to pay the bills and from then until today the Packers are wholly owned by the private share holders– people like you and me.
M&P's can really relate to this kind of rough start and unfortunately many do not make it. They all start out with fire in their eyes and any job they get they do it so much better than the disinterested numbers driven competition. Problems arise pretty quickly however just as for Curly and bills need to be paid. Without huge resources and customer bases (fans) it can be pretty dicey as to whether they'll make it or not. They know they are good at what they do but the victories are meaningless unless they can find some way to survive. For the mom and pops this often means a second job, draining their savings or loans that they aren't entirely sure they can pay back. Being the owners, marketers, coach and the players all wrapped in one can be a lonely and uncertain time.
Peaks and valleys
For the Packers winning wasn't really a problem and for awhile neither was the money; for awhile. With finances seemingly in order the team got along pretty good and over Lambeaus tenure the Pack won 6 world titles. At one point during a game however a fan fell from the stands and sued the team for $5000.00. This put the team in dire straights and even bankrupted their insurance company. Again to the rescue were some local business men who infused much needed capital and the team rose again. They won 3 of their 6 titles after that but the strapped team still struggled. The league was also under siege by the All American Football Conference and the Green Bay team lost
key players to the competition and almost went under again in 1949. Troubles mounted even more when Curly resigned in 1950 and the downward spiral of losing games added to the misery of the cash strapped team.
Sometimes for private companies when it rains it pours. The thrill of getting a decent sized account can be dampened quickly with a sudden breakdown of expensive equipment or worse yet a claim or law suit. Being the owner is a great title and has a liberating feeling at times but it also means you are the one up late at night worrying about these kinds of situations and fretting over every detail. Pest control is filled with competition already but nothings worse than having some new firm move into town and over night grabbing up some of your best customers. It makes you feel inadequate at times with your one truck while these new players suddenly fill the streets with a fleet. The valleys of the mom and pop can be dark, lonely and deep and as you trod each day and it seems that you may never reach even the foothills of the mountain you still have to climb.
On the way up
The Packers valley was very deep and they tried so many approaches to get up their hill. They did peak again with the arrival of a high school coach named Vince Lombardi and once again rose to the top and cemented their legacy and town moniker as it's still known today; Title Town. But another valley awaited and although the league had reorganized and money wasn't so scarce winning once again was a fleeting thing. It wasn't until the early 90's that the Packers climbed out of their stagnant hole and rose to the top and are there to this day. Smart well thought out moves both financially and player / coach wise gave them the edge and by 1996 they had again reached the pinnacle of the ultimate goal. The team was and is still publicly owned just like our mom and pops (albeit a lot of moms and pops) and although it is by far the smallest market in the NFL they consistently rank at the highest in revenue. In fact now it is the Packers money and model that helps support other teams that make far less even though they are in bigger cities.
Reaching stability is something great to see on the faces of our mom and pop owners. It could be that they've reached 100 trucks or still just one or two. The confidence they exude and their rock solid demeanor is no different then the suit and tie executive who works on the 4th floor of the mega world corporation. They've been through the fire, they've passed the test of time and their businesses are solidified and almost completely leak free. Perhaps they're not a multi million dollar operation yet or maybe they just don't want to be. Just like old
Curly though, they persevered at what they do best and laid a foundation which is now firm ground. They say that the mom and pop pest control operators are the backbone of the pest control industry and I believe it. No other group of people have such grit and determination as these fine folks. While some ascend to higher heights than others and a small select few even become mega companies themselves. It all started with just a talented technician with fire in his eye who simply wouldn't quit.
It's easy to have faith in yourself and have discipline when you're a winner, when you're number one. What you got to have is faith and discipline when you're not a winner.
Vince Lombardi