My little town has never had the biggest employment section in the newspaper except for the housing boom that went through here not long ago. Since it popped the paper is back to about it's normal which can be depressing. I usually check the classifieds just to see who is hiring and I'm sure it won't surprise you to hear-there ain't much.
During the boom we had more bug trucks on the road then you could shake a stick at and the technicians were in high demand. Most got commission so I can't say wages were high due to the hourly pay but new customers were plentiful and so even the mediocre sales/tech did well and if one company made a tech mad or treated him unfairly all he had to do was drive across town where he'd be welcomed with open arms at the next.

Fast forward to 2010 and the pendulum has now swung the other way. Sure we still have quite a few bug trucks on the road but not near as much. One lawn company I pass by has at least 15 trucks sitting in the lot that haven't moved for months. Technicians I talk to no longer have the leverage they once did and now are forced into longer hours and even Saturday work if their weekly sales quotas weren't met. I get more calls then ever from people looking for work and while some have never been in pest control before most are employed already but hate the new conditions they find themselves in. A few say they've seen a few buddies fired or laid off and they know they are on a short leash and don't want to be caught by surprise. There are many that by the sounds of it I'd love to hire but there are those I know within 2 minutes of talking to them I never would.
Although I'm not an expert on this subject I can give you my view and what better view to have since I or someone like me would do the hiring or deciding on whether to keep you in these tough times. Here's what I see;
Reasons to keep you;
#1 Part of my wisdom I tried to impart to my kids is the same I tell to my employees. GET CERTIFIED! Your state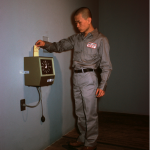 may be different than mine but not by much I'm sure. In pest control you need a license or certification in order to operate and it doesn't have to be the owner who holds the cert. What better way to cement your position than to hold the golden ticket that keeps his doors open? The owner may very well be certified but all good business men have a plan B in case something happens right? What if he dies or say he wants to open a new branch and needs another cert holder for that location, he needs only to look at you. Get to studying and take some classes and do what you gotta do to get that precious certification and you can go anywhere in your state and have a job.
#2 Earn your job everyday, like I said, I'm no expert but if it comes down to you and my guy Kevin who hasn't missed a day in 8 years, gets the job done, complains very little and solves his own problems 95% of the time while you are usually late, use all your sick time, do 15 stops and are home by noon then I don't really have a hard time deciding now do I? Sound harsh? I'm sorry but it's the truth and I actually described two of my employees- one that is still with me and one that didn't last a month even though he came to me with 23 years experience.
Getting a job
#1 If you're in pest control or recently removed and applying for work I can tell you that rule #1 listed above still applies. I'd rather have a certified operator any day but that doesn't make you an automatic. I'm one of the few who pays hourly in my town and there is a certain value for you if you're certified but most want way to much. Perhaps it's time (at least in my area) to take a little less than what you could have gotten a year or so ago. I never paid it then so I don't think I'm being hypocritical now.
#2 Don't just call, this year already I've taken so many calls but only one has wanted to even come by and talk. I guess they feel like since they're already in the industry I would just hire them over the phone. I certainly don't want to be inundated with interviews all day but just a phone call is a waste of my time and yours, you won't get the work.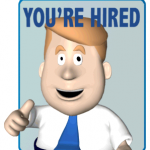 #3 Answering an ad is your best shot. They are the ones looking for help but the bad news is there will be many others answering the same ad. make sure your resume is up to date and professional. Also put something in there that makes you stand out. If you ran a commercial route then put in you specialize in commercial accounts. Did you train people? Put it in there. Make sure you're ready to talk about it as well because if your asked about warehouse rat control and you just stutter and stammer that won't be good.
Besides all that make sure you look good, have your driving records in hand and any customer 'thank you notes' you've collected all ready to hand over to hopefully your new employer. It's getting a little rough out there and landing a good pest control job right now might be one of the few that last through these tough times. Just remember, it's an employers paradise right now so be prepared before you ask for the job.