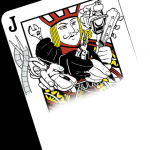 Just the other day I pulled my bug truck in for some gas and as so often happens another pest control company truck came in around the same time. There was however something different about this truck, something that didn't quite fit the mold. Along with the big placard on the side that claimed they had the best pest service in town (how dare they say such a thing) was a list of all the other services they provided.
Lawn mowing
Weeding
Mulching
Pruning
Sod Installation
Trimming

Before I could stop myself I asked him the stupidest question that I get asked all the time. "Keeping you busy?" I muttered knowing I just erased all doubt of being a dork. Luckily his mind was on something else and he just pointed to the back of his truck where two huge piles of sod sat on a trailer waiting for him to lay em down in their new home. "I've got 2 palettes of sod to install, a flea job and 3 termite inspections that need to get done today" he replied in a not so joyful tone. "Yea, I'm plenty busy." I felt bad for the guy and I had other questions but I figured pointing out the obvious would just put me into the loser category and perhaps just depress him seeing that he had this mish mosh day ahead.
Now I'm all for learning new tricks and reinventing your business but did I miss a meeting? When did pest control companies start mowing lawns or even worse yet, installing them? I have many pest control manuals and catalogs and I have yet to see a weed whacker pictured right next to a duster or B&G sprayer. The trend doesn't end with landscaping however, there are those who clean carpets, install and maintain lawn sprinkler systems, driveway sealing, gutter cleaning, invisible dog fence, attic insulation and my favorite is Christmas light decorators. What on earth do any of these things have to do with pest control and who in their right mind thinks of calling the bug guy when it's time to light up the house for the holidays?
I realize of course the strategy of these 'jack of all trade' companies is to offer package deals and perhaps to be different from the competition. Some customers really go for an all in one service and like the idea of having one call to make for all their needs. Up selling is a successful business model and almost everyone does it but few cross the line of their expertise and get very far. In pest control it is hard enough to train someone the intricacies of finding a grain beetle infestation while cross training them on sprinkler head maintenance. I find new things all the time in this industry that help me with my customers and am in a constant learning mode. If you added 3 other unrelated services to my day I'm not sure how effective I could be on any of them but I'd be willing to bet the price would be the same as any dedicated service would be.
For years I resisted lawn spraying because I had no interest in lawn diseases or fertilizer but insecticidal spraying requires a license in most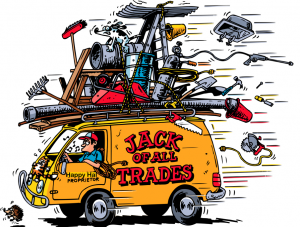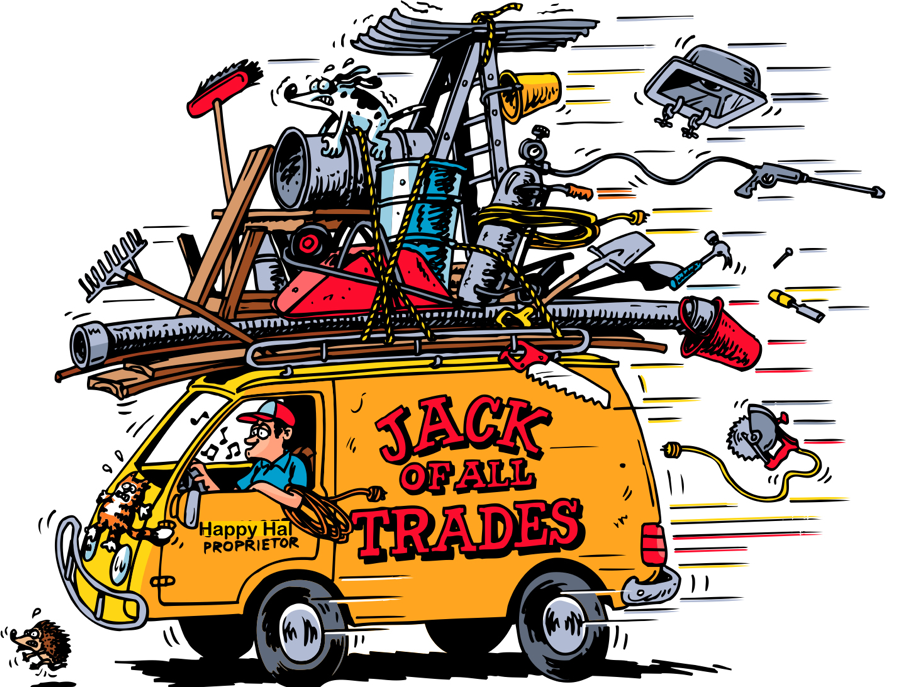 states so I have learned enough to get by. It's a simple add on that quasi makes sense because of the insects that can infest an unhealthy lawn. Although I don't enjoy that sector of my service much we offer it on a limited basis but I end up turning away far more than I ever do each year. Maybe laying sod is just a further extension of this and pruning your Hibiscus is somehow pest control related. At least the insulation service has boric acid permeated in it so that too could be a cousin (once removed) to pest service. But I absolutely draw the line on ever fighting with the miles of tangled Christmas lights at your home and if you want your dog to stay in the yard, I'll close the gate.
Pest control is an honest, valuable and skilled labor of love for many tech's around the world. Our worth is proven each time we break out a bee pole or treat that insignificant crack that stops a hoard of marching ants. Lives are made better by our treatments and it's a job that we are forever improving upon and getting better at. Let the plumber put up your lights or fix your sprinkler, for me I'll just treat your bugs. You know how the rest of that saying goes don't you?

"Jack of all trades, master of none"