Well officially I was never hired and the restraining order is probably just a typo but I'm going out on a high note and it's definitely going on my resume regardless.

Recently I was asked to identify a bug by a reader named Vicky. The pic was very fuzzy and the description was not the greatest but she did the best she could. It wasn't her bug to boot but one found at her sisters house in Canada of all places. I put the call out on professional pest control forums and even wrote a short article hoping someone might be able to help. The few who did contact me said they had no clue even though I had narrowed it down to just one bug.
I promised my reader that I would keep trying and that was several weeks ago. Today I decided to submit her photo and the description to www.whatsthatbug.com. I visit their site quite a bit and find it very informative and with just a few minutes of reading you can tell these people have the patients of a saint. Besides working full time jobs they run this incredibly busy site identifying bugs from all around the world. I believe they got about 200,000 hits in June alone and if even just 10 % of the people sent in questions with pics it may be time for a vacation. Not for these folks however, they are now writing a book; how do they do it?. Their information is always credible and they try to be as nice as they can be. One person with a question was so angry that they did not respond quick enough that he sent them a nasty comment which would infuriate most people. The response from them was priceless.
It went something like;
Dear reader,
We are quite busy with full time work and do the web site in what little spare time we have. We receive approximately 5000 emails per day and cannot possibly answer every single one, we apologize. Since you seem to have some free time on your hands we have forwarded all of today's e-mails to your address for you to sort through.
Thank You
Today must have been a slow day however, maybe they only got 4,500 requests including mine.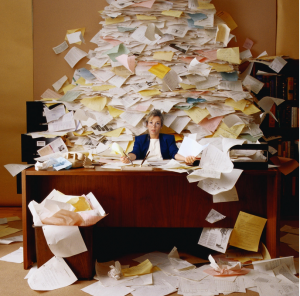 Within 10 minutes of my request I received a reply that confirmed my bug and yes I was right which is great but this whole experience has really opened my eyes. I run a company and have a family and can barely get through my 40 e-mails a day and still research and write articles.
So with that I officially resign from my lofty post as bug identifier and will clean out my desk in the morning. I'll still be here for your daily dose of all things pest control but I'll leave the ID part up to the pros. 😉
If you get a chance drop by www.whatsthatbug.com and peruse all the wonderful information they have. You will be fascinated by the 1000's of bugs and the quick descriptions. They also could use your help in keeping the site running so maybe consider their donation request or you could volunteer to take a days worth of e-mails. I for one think it's worth it and I bet you will too.