Don't know what it is, my believing, dumb luck or the aligning of the stars but I always have my best months in December. While you might think I'm speaking strictly of numbers you're only partially right. In pest control everything is numbers and you gauge days, months and years against one another and somehow you know if you are a success. Actually my biggest numbers month was a couple years ago in the month of July (2 HUGE jobs) but December has been consistently a time of surprising results, advancements and great rewards.

In the beginning I didn't have a whole lot of work and actually finishing my route early and having extended time with my family was a nice change of pace from the rat hole job I just left. As time went on and the next December rolled in things like an entire family or block would suddenly sign on for pest control and man was that a great feeling after a brutal summer of heat and mostly futile days. I remember one year getting 5 termite jobs in a row in a mobile home park all because of one neighbor and the job I did for her. Now like I said it can't really be explained, snowbirds have long been settled in and have their vendors by then and Christmas isn't traditionally a time to buy pest control that I know of but for some reason the holiday month has always been good for me and not with sales alone.
One year in particular my numbers weren't much at all and nothing great was coming in. It was one of those desperate times but one fine December day I got a call from a Federal prison not far away. They did their own pest control for years but recently hired or were mandated to take on another company. So puzzled by what they needed me for I listened further. It was explained that they were up for a huge inspection and had to get rid of some old pest control equipment and wondered if I'd be interested in coming to take it away. They had called several other bug companies but no one was even interested. Being the 'frugal' guy that I am, I agreed to at least take a look.
Once there I had to go through the pat down inspection and my truck got sniffed out by a dog like had been done before in my career so that was no surprise. The guard and I drove to a decent sized shed way back in a corner of the complex and he opened the rusty old lock that held the doors. It wasn't quite the way a gift from from Heaven or the bright lights of the Pearly Gates like you would think but when he opened those doors I thought for sure I died and was up in the clouds surrounded by singing angels.
There was so much equipment, chemicals, sprayers and the like I couldn't believe my eyes. I tried to contain my excitement and act like I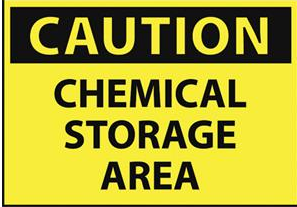 just might take a few things since I came all this way but inside I was jumping for joy. There was 15 or 20 jugs of termiticide (Demon TC), 7 fogging machines 2 power dusters, cases of concentrates and WP's, granules, B&G's and gloves and respirators galore. The guard simply asked if I wanted it or not and when I said yes, we packed every living thing on my tiny little Ford Ranger that was already filled up to the max with my equipment and rig. I'm sure I was a D.O.T. inspectors dream the way I was loaded down but I took every back road I knew just to make it home. When I added up the cost of my booty I was amazed that it was well over $5000.00 worth of products and for almost an entire year I didn't have to set foot in my distributors shop for anything more than some glue boards or an aerosol or two. That was a Christmas present that kept on giving!
At that time in my career my wife was still working 12 hour shifts to make ends meet and I had even applied (and was turned down) for Christmas help at UPS. Frustrations were high like in any fledgling business and catching a break was far and few between. I still have great Decembers but now it's more because I've built up a ton of renewals that come due during that month. Also for some reason I'll still get the multi referral jobs or meet a really key person who just happens to run a multi million dollar facility at this time and like I said I don't know why. I just know that when the end of the year comes and I'm adding up the numbers I always wait till the 31st to finally write down the totals cause you just never know what Santa might bring again this year.