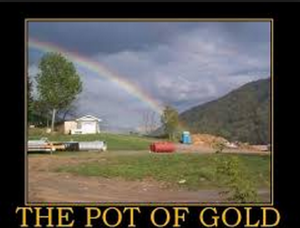 Something about running a pest control route that happens to everybody, not just me. People give you stuff!
Now it doesn't happen everyday and it's not always a big ticket item, but there is definitely some sort of karma thing or serendipitous energy that follows your humble bug man and you just never know when its going to pop up.
Now I'm not a big believer in blind luck nor am I completely sold on the idea of Karma but I do agree you you reap what you sow and once in a great while, good things (and bad) just seem to show up whether you deserve them or not. The following is a list of some "freebies" that have come my way or that I've seen for others. Looking back, it's just sort of fascinating to think about.

Small Stuff

Sometimes you just catch a client in a generous mood. I don't know how many times I've been treating a home and see an interesting item that I remark on only to have 'said' item given to me. It doesn't always happen this way- sometimes it's out of the blue and I always try to reply, "No, I didn't mean for you to give this to me" but almost insisting they force it into my arms or set it near the front door and they remind me not to forget it when I leave. I've received books, magazines, gift cards, sunglasses, fishing poles, paintball guns and equipment, posters, pens, (lots of pens), school supplies,tools, potted and un potted plants (tons of those) etc. etc. and the list goes on.
Small Strange Stuff

Have you ever gotten something you just didn't want? Something real weird or random and they won't take no for an answer? This happens from time to time and you try very tactfully to refuse but that seldom works. This list includes; cats, dogs, ducks, goats and other various animals. Whacky religious items that require incense or small sacrificial add ons. (maybe that's why they want me to take that goat) Kitchen utensils, old old computers and games, vinyl records, moldy National Geographic's- (they always insist on you taking a stack) fireworks, rugs, clothing, used pet and human food, bikes, lawn mowers, books on "how to" on any subject but you recognize the author who you know is now serving a jail term for fraud, etc. etc. and this list is just as long.
Some Things Make No Sense

Many times I feel as if I'm just a convenient recycler or trash pick up. So many of these items, including those already listed are either broken, way to big for my bug truck or so outdated that they're just useless. I try very hard to dissuade the giver on these items but very often I've had these pointless things strapped to the bed of my truck; Rear projection TV's with cracked screen, rolls of carpet, 3 legged chairs, curtains, lawn gnomes with ears and nose missing, weed whackers, (bent) mopeds and motorcycles with seized motors, appliances, boxes of Vhs tapes or audio cassettes, –Best of Bread 8 Track once- (just google it) open boxes or bags of food, hay bales, dog houses, mannequin – (got some looks on that one) and this list also is way too long to include it all.
Ahhh The Pot Of Gold Stuff

Now this list might not be so long but it's every bit as surprising and impressive. Things you just had no earthly idea was coming your way but Wham!!! Usually on a non de-script ordinary day you hit the jackpot. Now we've all had huge or just really good accounts added to us in this fashion but I'm not referring so much to that. More the "stuff" that we were never really searching for but on any given day this occurs and some of it can change your life. Not all this has happened to me & I must admit, and I'm a bit envious of those who've had lady luck fall in their laps in such a grand way. This list is;
A beautiful lake house – granted not free and needed some work but you could search a lifetime for such a place and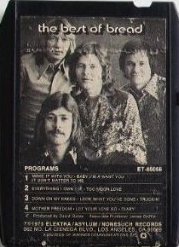 certainly never get the financial terms this guy got. Cars, trucks, boats, Rv's and the like. I know several techs who now sport these items and they were in excellent condition, no strings attached. Chemicals and equipment galore! We've all got this in small amounts for sure- once I was called to a Federal prison who needed to get rid of some pest control items since they were switching to non in house service. I didn't get the account but they did give me over $5000.00 dollars worth of products and equipment. Fog machines, jugs and jugs of termite chemical etc. All in great condition and the chemicals were almost all in date and useable. One guy I know got a free vacation- a time share deal that if not used would expire. Several people have told me of small side businesses that were given to them that turned out quite profitable. One was a screen and window repair shop while a few others were web site based and the techs ended up making a few bucks. One tech, and this was just recently received $30k in pest control business from a firm who no longer wanted to be in that aspect of the industry. $30k!!!! Hello!!!
There is an axiom in life that I adhere to quite literally when it comes to good fortune or luck. It is;
The definition of luck is when hard work and preparation meet opportunity.

In other words- I'm not sold on the idea of pure luck or things just popping up out of the blue. That said, I can hardly explain some of the things that come in the way of a bug man or woman- It may be best summed up by saying, "we in the bug business must lead a charmed life."