A while back I wrote a series of articles with videos about "High Priced & Useless Tools." In retrospect, I'd change the title to the one I'm using for this article because the tools mentioned aren't completely useless as it (the title) suggests. But, if you read those articles I think I make that point pretty clear- you be the judge.
So along those lines here are a few more "tools" that every distributor will tout the virtue of and the magazines and gurus all say we need. Now for clarification, "tools", for the purpose of this article is a little more than a mechanical thing. I also include the actual product but as I hope to make clear, it's not the product, (ingredients) idea or chemical that is the problem, just the way in which we have to use it, store it, carry it or the set backs that come along in almost every case that make the entire "tool" darn near useless.

For years these things sit unused in my truck hopper and for the times I think I might want to use em, it's just too much trouble to run out to my truck to get. Besides, in almost all those cases I simply find another way to get around that situation and end up using an old stand by that I always carry with me. So, here's my updated list and for you legal eagles out there; This is my opinion based on my preferences, 30 years experience of what does and does not work and a shop that has at least two shelves stocked with some of this stuff all covered in dust.
Maxforce SharpShooter Extention Tube
Able to hold an entire syringe of gel bait this darn near useless tool can easily reach the highest and hardest spots to treat. The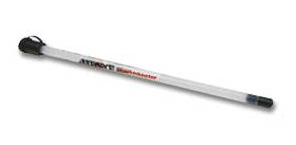 problem; There just is no way to carry the thing around without it getting in the way. Sure my holster has two spandex loops for it but those things get stretched and wore out in no time. In the holster it hangs too low & I'm forever stabbing the back of my leg when I kneel down. With nowhere else to put it, it gets stored away forgotten and any remnant bait turns to a rock and blocks the tube for future use unless I rinse it out each time.
B&G Multeejet Crack and Crevice Tip
This injection straw delivers your liquid right where you want it to go. Carpenter ant or dry wood termite galleries can be treated with ease with this tool. The problem; The stream is very thick and often times you need to pump up the pressure and the excess can make a mess. And, since I don't use it very often, it is a bear to get the B&G tip back on the wand with this attachment on it. The other slight problem is that your wand won't slip back into the ring and holster without digging in the ground or floor getting dirty and bent.
Any Gel Bait That Is Brown
Is it just me? Does anybody have any success with brown gel baits? Ant roach it doesn't seem to matter but I couldn't get a bug to eat this stuff if my life depended on it. I know these manufacturers do taste tests-they tell us all the time with their charts and percentages of bait acceptance. I'm just wondering if maybe they should do an eye test too. Maybe bugs just don't like the color brown. Oh & while I'm at it, no luck with any of that green gel either. The biggest problem; It makes a mess that really stands out and looks very unprofessional.
Halo Termite Detection Stations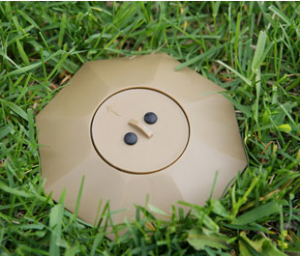 A really sophisticated idea that for me has never worked. You use a real cool gun and the stations are suppose to alert you when termites strike. Inside the station are two pieces of wood and a strip of material that conducts electricity. When you put the gun to the station top the circuit is complete (or not) and a green light means no problems while a beeping tone and red light means trouble. The customers are always impressed as you auger the holes and put this 'alarm system' around the perimeter of their castle. The problem; The strips or material used seems to fragile and excess moisture, ants or other insects constantly 'break the circuit'. In Florida, wood rot is a huge problem and these little buried pieces of wood stand little chance of lasting very long at all. The stations are expensive to keep replacing but you have little choice when the curious client is trailing along with you and all they hear is the troubling beeps but all you pull out of the ground is a station filled with dirt, ants or wet damaged wood.
Premise Foam
I remember when foaming wall voids was all the rage. Machines were $1000 bucks or more and most operators couldn't afford them. They too should be on this list. So here comes Premise foam about 10 years to late but in any event a great product for voids and its labeled pests. The problem; It delivers about 5 gallons worth of foam (going by memory) and that's all well and good but- the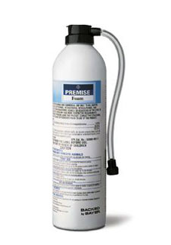 pressure is not something you can regulate here so just like a can of fix a flat, that stuff comes out in a hurry. The force makes it all but useless on small galleries and voids since it spews back in your face no matter how lightly you press the trigger. The mess is hardly worth the minuscule amount you get into your target area.
Well that's my list for now. If I don't get any cease & desist letters in the near future I might just add to it in time to come. If you'd like- tell us some of your "Great But Darn Near Useless Tools." Me? I think I'll just stick to some of my surefire stand by's. After all, 5 of my best ones cost less than $6.00 bucks.