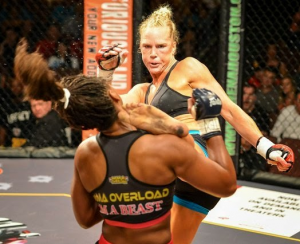 Question: Which celebrity do you think would make a terrible exterminator?
Last year, I visited the topic. You can find the original post here.
I have no idea why, but for some explainable reason, I felt the need to revisit the topic. This time, however, I've decided to include females.  
Let's skip the formalities and jump right into the list:
5. Ronda Rousey: Despite standing 5'7", Ronda has quickly become a huge UFC superstar. She's cleared the Bantamweight division and will have to go up a few weight classes to find competitive fighters. Her 11-0 record is impressive, but nine of those fights were won by armbar submissions. I can't think of a single household pest with arms. If she were some sort of leg lock expert, maybe things would be different. As it currently stands, however, I see no PCO potential in Ms. Rousey.
4. Bruce Jenner: Look….what the former Olympic Gold Medalist chooses to do is HIS business, but in the pest control industry you have to be decisive. Wishy-washy "I'm not sure" stuff won't translate well when running a route. As a PCO, you choose a way to tackle a situation and do it. You can solve an ant problem with a wand or a bait box, but you've got to be committed to your tools. A little of both is not going to cut it.
3. R Kelly: Having an affection for Gel Bait is bad enough, but the misuse of Gel bait is inexcusable. In the 1990s, R Kelly had at least two label violations- he illegally married a Gel bait and was caught on video with another. Although he was found innocent in his court battle (think O.J.), this R&B crooner would be far too great of a risk for any reputable pest control company to take a chance on.
2. Nancy Grace: Watch her on Headline News for any period of time and you'll find this legal commentator/television host to be HIGHLY critical of any form of profiling. Look, I get it – profiling people is a bad thing. In the pest control industry, however, profiling pests is a HUGE part of our success. We must treat German and Oriental roaches differently, just like we treat red imported fire ants and little black ants differently. Nothing against a particular species, but we have to do what we have to do . I'm not convinced she'd buy into that notion.
1. Warren Buffett: Okay, let's look at this from an economic standpoint. Warren, with a net worth of $72.3 billion, has annual earnings of about $6.6 million. When you do the math, that equates to monthly salary of $550k. Even if his 84 year-old knees could stand the punishment of 260 quarterly services every month, you'd have to charge each pest control customer about $2,165 PER SERVICE!!! Just about the only customer that could afford pest control service from Warren Buffett is Warren Buffett.
Honorable Mention – Kenny Chesney/Larry the Cable Guy (Tie): Have you ever seen these guys wearing sleeves? I don't know about ALL uniform suppliers, but Cintas highly frowns on shirt alterations – including sleeve removal. That's not to mention the issues you'd encounter with OSHA and your Dept of Ag. Employing these guys would be like hiring your own turnover – termination is practically assured.
About the Author: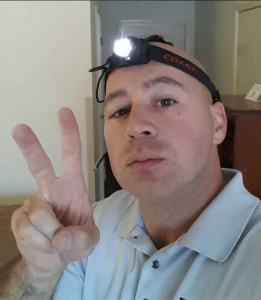 While a large part of his time is consumed by his pest control operation, Steve Jackson is also a husband and father of two. In his off time, he enjoys watching college football, catching movies, and spending quality time in his Warner Robins community. He has a passion for marketing and loves to write.
He also has a strange habit of writing his bio in third person.