"He looked like he just didn't care"
That was the tag line of an article I read some 20 years ago in a 'tech training' publication my boss handed out every week and those words have stuck with me ever since. In pest control as in any service first impressions are long lasting and harder to change once set. With so many pest service companies out there how do you choose? Who can you trust to rid you of your problem while taking your care and well being in highest consideration? I can't recommend any specific companies except mine of course if you're in my area but if not I can give you a few things to look for and hopefully your results and experience will be a positive one.

Word of mouth is probably one of the best references any company can hope for. Large firms will literally spend millions of dollars on TV, yellow pages, radio etc. but even then they know they'll only get a certain return. (usually lower than they'd like) Word of mouth recommendations however are like gold and usually the sale is made before the sales people ever pull in the drive. Think about it. Pests and icky bugs may not be something that comes up at a party or dinner engagement. It can be socially embarrassing. You may need to ask a neighbor or friend what or who they've used. Usually a good referral won't lead you astray but you can make that choice for yourself once you've met the service personnel.
Yellow pages are a place we all go to although I think it's becoming less and less. So many ads and promises it's hard to gauge a good company from a bad one, help! When perusing the yellow pages look for companies that belong to associations. Why?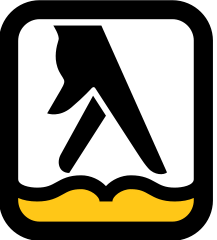 Because at least this shows they are engaged in the pest industry and usually more aware of changes, new products, local issues and the like. Most pest associations offer continuing training, monthly publications, educational seminars etc. You want someone who's current and this at least shows that's possible with this company. Also, stay away from the "warning" ads that some companies use. This is a trick in all the "how to grow your business" books and I see it every year. The ad will warn you that some companies use weaker chemicals to save money, yada yada. I know tons of pest control people and I can honestly say none use weaker chemicals. If we did we'd be right back out when the customer calls with a complaint and then we start losing money. I hate those ads. Along the lines of associations also look for companies who are authorized users of specific products. Products such as Termidor, Subterfuge or Exterra won't let just anyone use them. You have to have training for those products and be registered to even buy them. Styles of ads or cute pictures I'll leave up to you but at least these are some good things to look for while your fingers are doing the walking.
Appearance is a huge indicator that you'll get good or bad service. It does not start with the salesman that comes to the door however.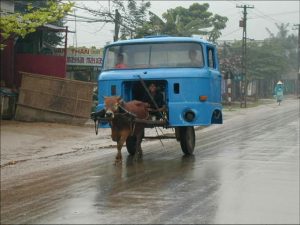 (They always look good) If you know you need a pest service start looking around a week or so before you call. Bug trucks are everywhere and they'll tell you a lot of who you may be dealing with. You ever see a ratty old truck with some liquid dripping out the back as he pulls away from the corner? Or a sprayer just thrown in the back and bottles of God knows what balanced on the tool box just waiting to be bumped off? If so then notice the name of the company and keep that in mind. If that's how he keeps his truck that may be how he'll treat your home.
We've all heard that you should get at least 3 estimates before you decide to buy. That's pretty good advice but I'll tell you that in the bug world it's difficult to know who's right when they start in on bug biology and habits. Scare tactics can be really effective especially when you've got say scorpions or big hairy spiders lurking about. So be careful not to get your head swimming with too much information from too many sources. Also get written contracts spelling out prices, bugs you're covered for and frequency of service as well as any pests that may be extra in the future. If you get it on paper that may save you from hassles in the event there's a dispute.
The web can be a great source for info that your perspective contractor might not want you to see. Sure if they have a web site go check it out but the same rule applies as the yellow pages. The place to look however is your local agriculture extension office. In Florida they list all companies with all their vital information as well as any and all complaints. www.floridatermitehelp.org is that link and is quite eye opening. Since most states now do this I've put together the links of each state for you and hopefully that will help out. Having said this, take a grain of salt with you as you read. Some complaints are so frivolous it's not worth noting or perhaps the date of some infraction is quite awhile ago but is still listed and may be all taken care of. The thing to look for is a steady pattern of problems or very serious ones. Either way at least you have some idea of who you may be dealing with.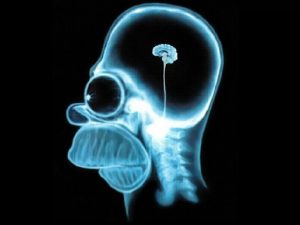 Choosing yourself is always an option and some folks do just fine with a little knowledge and some elbow grease. Before you try any pest treatments ask yourself. "Is it worth it?" "Do I have the time and resolve to do this right?" I can't count the number of times I've done work for folks and them telling me that they've already bombed 3 times, bought 100's of dollars of spray and still have a problem. On the other hand I've met those who have taken the time to do some reading and actually solved a real bug problem on their own. It's not rocket surgery but it can be a bit like brain science.