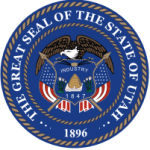 I knew it wouldn't be long in coming and frankly I'm surprised it wasn't sooner. I mean after all the funeral for the Toone sisters has long since past (5 days) so lets start bashing everybody and pointing fingers. Hell, the family is over it by now and the lawyers have the case sewed up so write a check (a big one) and EVERYBODY LISTEN TO ME BECAUSE I HAVE SOMETHING CRITICAL TO SAY!

Why is it when there is a tragedy of any sort that this eternal cycle of human emotion takes place? If you chronicle the events it's the same pattern for almost every terrible thing that happens. The first day is shock and horror followed by (mostly) honest responses of love and caring with genuine sympathy. Quickly there after you start with a trickle of speculation and the profuse usage of the word "alleged." Then once some facts come in and long term ramifications come clearer into view then all hell breaks loose. Oh sure the comments or statements are prefaced with the now not so believable "Our thoughts and prayers go out to the family but"…
You can see this progression in the days following the tragic death of two Layton girls who died due to phosphine poisoning. Allegedly. The Salt Lake Tribune in my opinion has done a fine job of handling the reporting but all the players around the situation are really scrambling for stronghold positions and prefaced statements or not- have already forgotten about the little girls who died and the grieving family.
I too wrote my first observations and you can read them here, but since the story has progressed I'm not sure what to think anymore. The owner Raymond Wilson of the Bugman Pest and lawn company that performed the ill fated treatment has now switched his story from "my technician did nothing wrong" to throwing him under the bus with "On his own, without any direction or consultation with the company, he decided to use Fumitoxin." Now benefit of the doubt is in his corner, the technician revealed as 62 year old Coleman Nocks was his employee for 2 years so who would know him better? and Nocks did have a complaints filed against him for faulty record keeping (2008) and treating Ash trees without a license (2009) but my how the story changes.
I love too how the bureaucrats are suddenly so motivated to act- Recently EPA's Marty Monell said her agency was considering banning the use of metal phosphides around homes in light of what happened. "We've kicked into high gear," Monell said, "because this is a tragedy that, to our understanding, could and should have been avoided." How pathetic, "Hey Ms. Monell, Have you ever READ THE LABEL? Start there and get that straight first-Leave your lawyers out of it, don't add 15 more pages of goobly gook and write the damn thing so it makes sense!
Perhaps most disgusting to me are the citizens of Utah who took time out of there busy days to respond by commenting to the article;
The Salt Lake Tribune by Judy Fahys.
Apparently the title of the article gave carte blanche for Utonians (?) to connect there own dots all the way back to any Republican or profit centered company that ever existed. Some didn't even remember to start with the 'oh yea-sorry for the loss blah blah blah, before they jumped into their diatribes about evil corporate greed and in the name of obscene profits these two girls died while the evil right wing conspiracy is plotting to kill the rest of us with poisons and deceit. One such commentor went so far as to say George Bush has this blood on his hands. Another went on and on about the products we need to boycott that RJ Reynolds provides, that would be fine I guess but get ready to stop eating anything from Kraft Foods and the next company in line better find a quick substitute for phosphine or your likely to have insects in every box of noodles or pancake mix you buy-boy that will make these people happy won't it? Nothing like some macaroni and cheese with squirming beetle larva crawling all around it. Of course they'll resort to the now fashionable 'blame Bush' so I guess that'll work out just fine.
Two beautiful children lost their lives, human beings not some pegs on a score board. Maybe that's not so important in Utah but it is to the rest of us who put value on a human life. How quickly you forget this and what's made your state so great, after all isn't your state motto "Industry?"