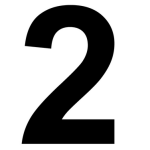 The days grow shorter, it's only 5:30 and the darkness is all but settled on the driveway. A crisp chill is in the air & it reminds our determined entrepreneur that another harsh period of time is upon him and his precariously perched business. Unable to see through his own shadow he fumbles in the pocket door of his truck for the socket wrench he keeps stashed for just this occasion, which unfortunately comes all too often. He knows every square inch of his truck by heart and easily finds his tool without aid of his trusty mini mag lite. He sees his wife's silhouette in the light of the garage door and knows dinner awaits him but he has to fix the pull rope on his rig or tomorrows promise of a decent payday will be all but a bust. With little room to work it's all he can do not to cuss out loud and throw his wrench across the yard as he smacks his knuckles for the 3rd time against the cold aluminum frame of his rig. ….
" Daddy" comes a small voice from somewhere around his bumper, "you need to come in and eat so you'll be strong enough to kill all those big bugs." An uncontrollable smile cracks across his face and as he straightens up his stiff back he says with a disguised groan……"Oooooh…k little buddy, let's go in and eat, besides, I gotta tell you about this HUGE rat I saw today—OH, OH, there he is"……the boy screams with excitement and runs away laughing uncontrollably as proud papa gives chase.
Our aspiring tycoon swoops up his boy and the two chuckle and giggle all the way inside. In passing, the dim garage light illuminates fully across his wife's face, he can't help but notice the worried look on the rock of the household. It is the 30th of the month, the mortgage and a slew of other bills are due in two days and there is no way (at least on paper) that they all can be paid.
The garage door closes & darkness swallows up the feeble light across his modest home. It's going to be another long cold winter.
Click to read more…
{ 2 comments }